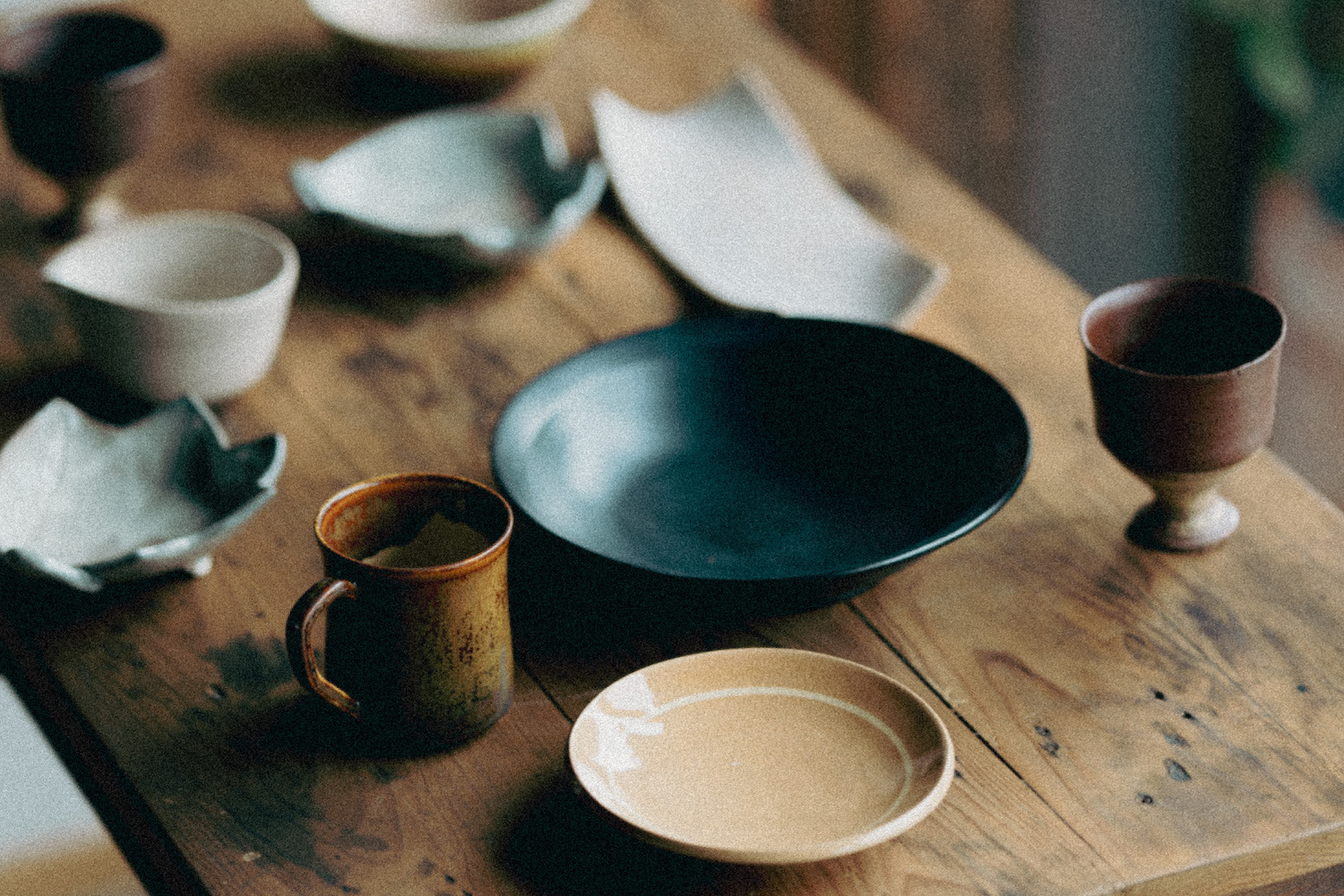 "Japan Craft Week" Will Be Held Online
The Executive Committee for Japan Craft Week (operated by The Creation of Japan General Incorporated Association) will be holding its very first "Japan Craft Week" online from the 18 to 25 of September, 2022. This year marks its very first edition following the concept of "Connecting through Crafts," and aims to use this period, including the autumn equinox, as a special week to be immersed into and exchange information with regards to crafts.
In commemoration of the opening of Japan Craft Week that will commence in full swing this year, the opening international forum "Super Kogei" will be held online. Living National Treasures Kazumi Murose and Yukie Osumi, bamboo artist Chikuunsai Tanabe IV, Beimel Stephen Heywood from JapanCraft21, and gallerist Robert Yellin will take center stage to discuss "Crafts in the World." In recent years, Japanese crafts have gained worldwide attention and more people are coming to Japan to visit the different production areas, the charm of crafts go unnoticed even by the Japanese themselves, and there is a possibility of tourism pivoting on crafts. This forum consists of three parts and will be carried out with a Japanese-English bilingual interpretation. In the third part, ideas to liven up craft week are welcomed. This event will be a great opportunity to receive updates and actively exchange dialogues on the world of crafts today.
■ Outline
"Japan Craft Week"
Dates: September 18 – 25, 2022
Sponsor: Executive Committee for Japan Craft Week
Website (Japanese): https://takagamine.jp/
■ Opening international forum
Date: September 18, 2022
Hours: 7:00 pm to 9:00 pm
* Online webinar via Zoom / Simultaneous Japanese-English bilingual interpretation / YouTube live-streaming
* Admission free
Website (JP/EN: event registration link is available): https://takagamine.jp/topics/293
Moderators:
Mitsuyo Kusano (Freelance television announcer)
Kazumi Murose (Urushi lacquer artist, holder of an Important Intangible Cultural Property for "makie")
Part1: "Super Kogei" (7:00 pm – 7:35 pm)
"Reporting from Hokuriku Craft Festival Go for Kogei 2022"
"Bamboo Craft: A World Tour"
"What Is Cultural Tourism?"
"The Current State of Craft Tourism" and others
Speakers:
Kentaro Takayama (Special exhibition co-curator of Go for Kogei 2022; Representative of artness and ART JOB FAIR)
Chikuunsai Tanabe IV (Bamboo artist)
Naoki Maruoka (Coordinator of Cultural Tourism Promotion, Agency for Cultural Affairs)
Koki Okamoto (CEO, Pihana Consulting, Inc.)
Seiichi Kondo (President, Takumi Art du Japon; former director-general, Agency for Cultural Affairs)
Part2: "Crafts in the World" (7:35 pm – 8:20 pm)
Moderator:
Yuji Akimoto (Director, Nerima Art Museum; special exhibition curator of Go for Kogei)
Interviewer:
Yukie Osumi (Metalsmith, holder of an Important Intangible Cultural Property for "hammering")
Roundtable participants:
Alberto Cavalli (Executive Director, Michelangelo Foundation for Creativity and Craftsmanship)
Beimel Stephen Heywood (JapanCraft21)
Robert Yellin (Owner, Robert Yellin Yakimono Gallery)
Part3: Brainstorming "Japan Craft Week: Possibilities and Potentials" (8:20 pm – 9:00 pm)