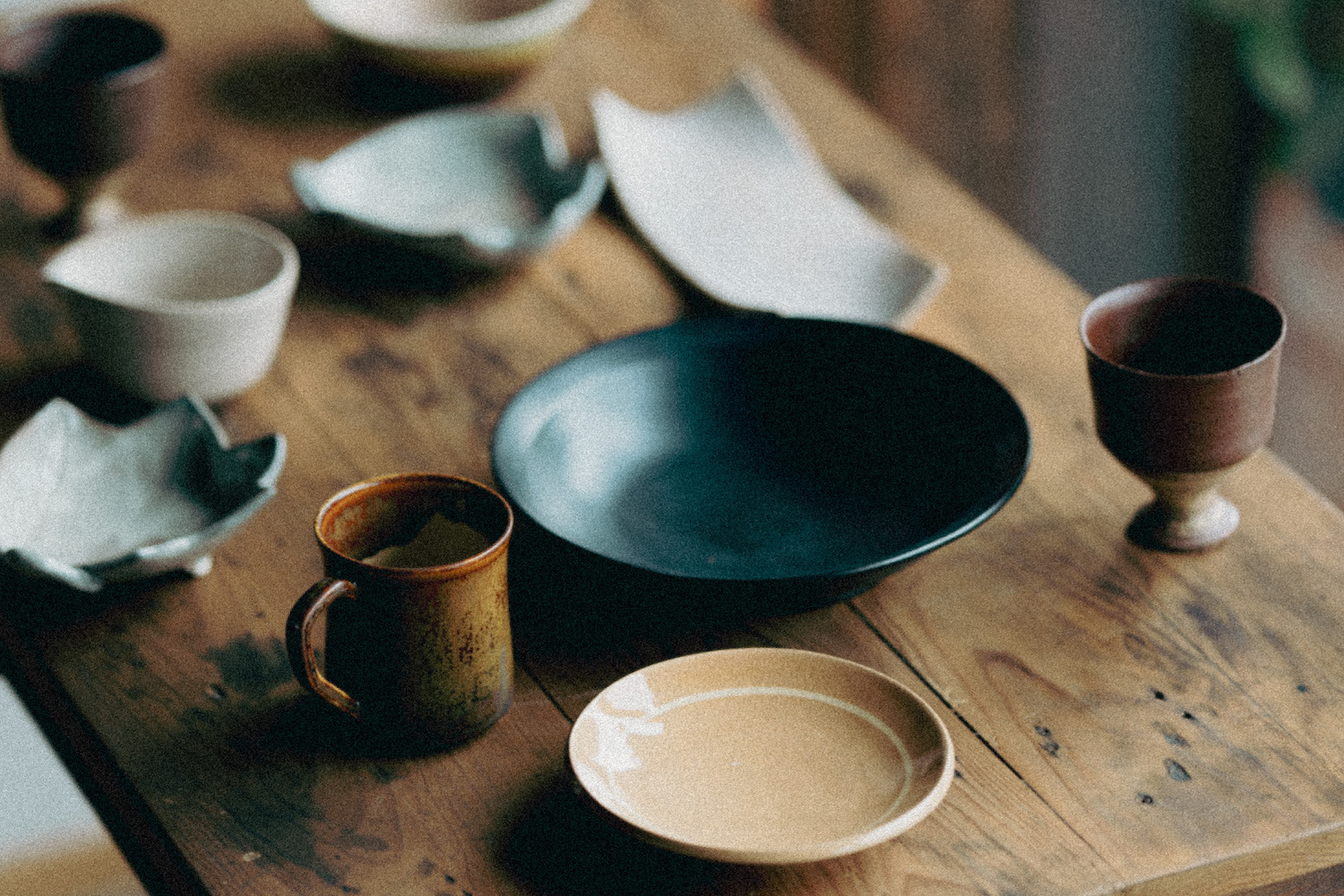 "Hokuriku Crafts Festival GO FOR KOGEI 2022" Will Be Held
"Hokuriku Crafts Festival GO FOR KOGEI 2022" will be held again this year in the three Hokuriku prefectures, Toyama, Ishikawa, and Fukui. This event was launched in the Hokuriku region in 2020 as a platform to convey the charm of crafts from a contemporary perspective. This time, the theme "The Journey of Crafts, Moving Our Emotions," lets us reconsider the relationship between our generation today and "objects" through crafts, which could be said to be the origin of manufacturing.
The main event's special exhibition "The Act of Making: Intersections of Region, Lifestyle, and Faith" will feature 20 artists, from the young to the pioneers, who are active in the world of craft, contemporary art, and art brut. Site-specific works will be exhibited within the architecture, gardens, and natural environment of shrines and temples, properties that hold important cultural significance and representation of the region. The event will relook at the act of "making," taking into consideration region, lifestyle, and faith to introduce a new approach towards material and manufacturing that will transcend genres such as craft and contemporary art.
In addition to the special exhibition, there are many programs planned out for you to discover the regional culture, climate, and history of Hokuriku, such as eating and drinking experiences using products that were created last year at GO FOR KOGEI 2021's special exhibition. In the Hokuriku region, there are numerous craft production areas that have inherited local natural materials and traditional techniques, and institutions such as museums, universities, research centers, and studios that operate research and production from a specialized point of view. Therefore, this provides a rich foundation for crafts to grow freely, unbounded and unrestricted. The event is also held alongside the seven "craft festivals" in each region of Hokuriku, making it a great starting point in your journey to discover the charm of crafts.
■ General information
"Hokuriku Crafts Festival GO FOR KOGEI 2022"
Dates: September 17 – October 23, 2022
Official website: https://goforkogei.com/
■ Special exhibition "The Act of Making: Intersections of Region, Lifestyle, and Faith"
Dates: September 17 – October 23, 2022 *No closed day during the period
Hours: 9:00 am to 4:00 pm *Natadera temple opens 9:15 am *Last entry 3:30 pm
Venues: Shoukouji temple (17-1, Fushikifurukokufu, Takaoka, Toyama), Natadera temple (122, Natamachiyu, Komatsu, Ishikawa), Otaki shrine / Okamoto shrine (13-1, Otaki, Echizen, Fukui)
Curators: Akimoto Yuji (a professor emeritus at the Tokyo University of the Arts, the director of the Nerima Art Museum),
Kentaro Takayama (founder of artness Inc.)
Space design: Takashi Suo (architect)
Artists: Yui Inoue, Taku Irisawa, Kohei Ukai, Shin Ogasawara, Satomi Kashio, Kazumi Kamae, Yumiko Kawai, Tomoko Konoike, Runa Kosogawa, Akira Komoriya, Michiko Sago, Nanase Kondo, Yuki Nara, Akio Niisato, Masaya Hashimoto, Shihoko Fukumoto, Masataka Hosoo, Ana Miyaki, Shinichiro Yoshida, Yurika Roppongi
Admission (3 venue passport): Advance ticket 1,800 yen (available until September 16), same day ticket: 2,000 yen (available after September 17)
Admission (Individual ticket): Shoukouji temple 1,200 yen, Natadera temple 1,200 yen, Otaki shrine / Okamoto shrine 500 yen
* Schedule and details are subjected to change without prior notice. Please check directly with the organizer for the latest information.