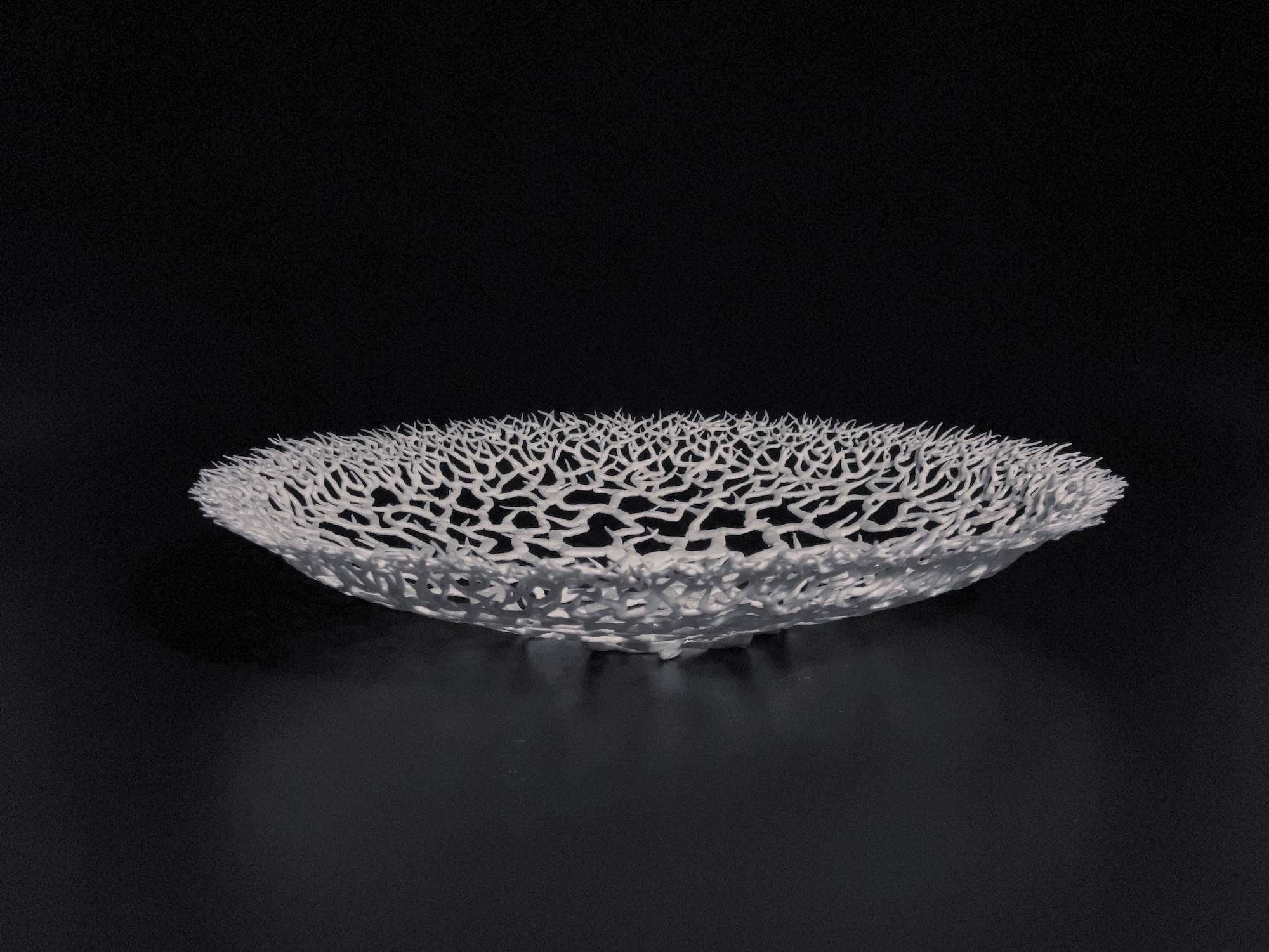 The 6th "KOGEI Art Fair Kanazawa 2022," an Art Fair Specializing in Crafts Will Be Held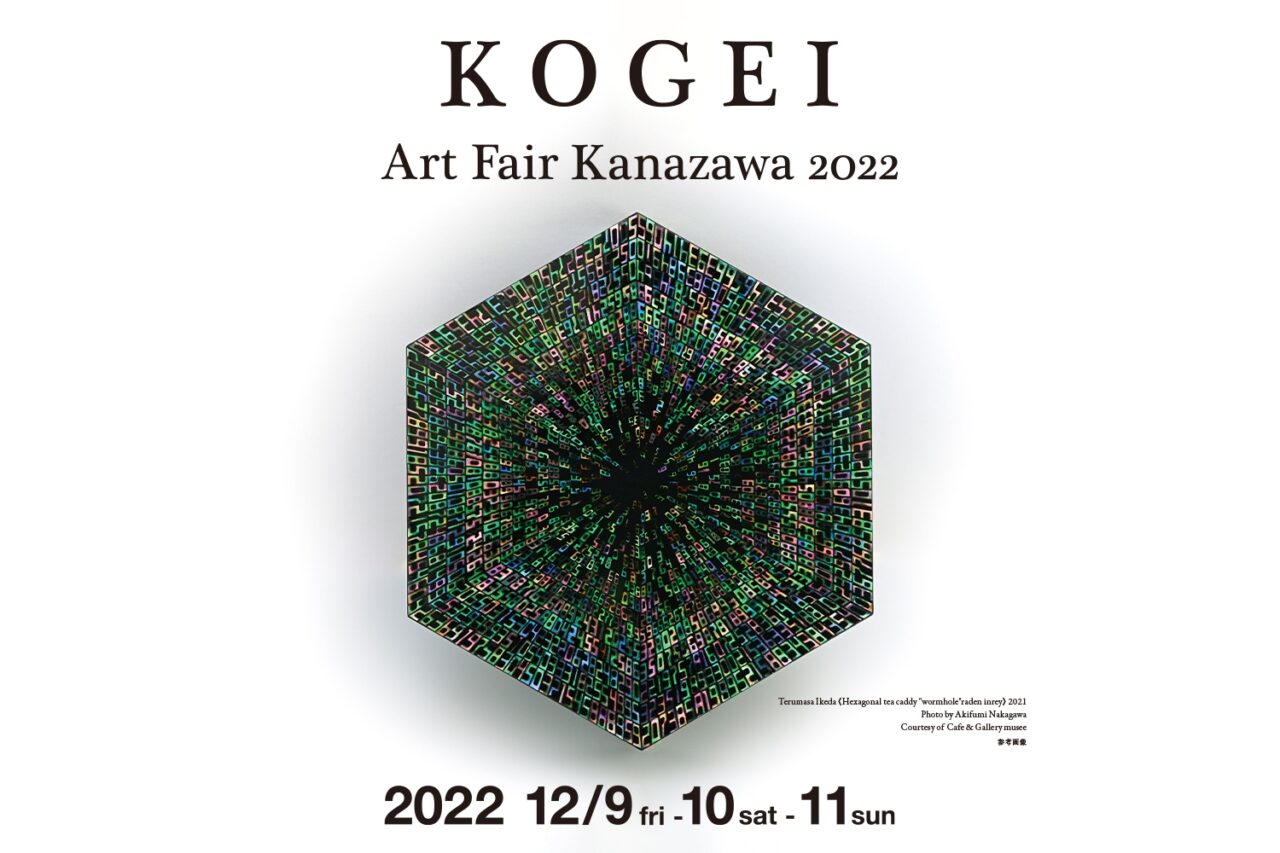 "KOGEI Art Fair Kanazawa 2022" will be held at Hyatt Centric Kanazawa in Kanazawa-city, Ishikawa Prefecture from December 9 to 11, 2022. The sixth edition this year will be centered around the theme – "KOGEI for you, here & now." 31 galleries from Japan and abroad will participate and about 150 works by both emerging and world-renowned artists will be exhibited and sold, including contemporary crafts, antique art, and modern crafts. A wide range of works such as ceramics, metalwork, textiles, lacquerware, glass, and sculpture will be exhibited.
"KOGEI Art Fair Kanazawa," which started in 2017, is the only art fair specializing in crafts in Japan, providing a platform to showcase new aesthetics and values of crafts as "KOGEI" to the international audience. Each year, the exhibition is held in hotel guest rooms to allow visitors to appreciate highly artistic and creative works in a space that is close to their everyday life. During the event, special lectures will be given by experts as an opportunity for visitors to deepen their knowledge of crafts. It will be a valuable weekend where you can get in touch with the latest information on crafts in Kanazawa, one of the world-leading cities of crafts.
■ General information
"KOGEI Art Fair Kanazawa 2022"
Dates:
December 9, 1:00 pm to 6:30 pm (Private view, by invitation only)
December 10, 11:00 am to 7:00 pm (Open to public)
December 11, 11:00 am to 6:00 pm (Open to public)
Venue:
Hyatt Centric Kanazawa, 2nd, 5th, 6th floors (1-5-2, Hirooka, Kanazawa-city, Ishikawa Prefecture)
Ticket:
JPY2,000 (For 2 days)
https://passmarket.yahoo.co.jp/event/show/detail/02rkqjqs33k21.html
Website:
https://kogei-artfair.jp/ 
Galleries:
AIN SOPH DISPATCH (Aichi)
art gallery Komori (Aichi)
ArtShop Tsukibae (Ishikawa)
ASHIYAGARO Kyoto (Kyoto)
atelier&gallery creava (Ishikawa)
Café & Gallery musée (Ishikawa)
COMBINE / BAMI gallery (Kyoto)
dining gallery Ginza no Kanazawa (Tokyo)
Enishira (Ishikawa)
galleria PONTE (Ishikawa)
GALLERY CLEF (Tokyo)
GALLERY KOGURE (Tokyo)
Gallery LVS & Craft (Seoul, Korea)
GALLERY MOS (Mie)
Gallery NOW (Toyama)
Gallery Seek (Tokyo)
Gallery Shibatacho (Osaka)
H-art Beat Gallery (Tokyo)
Kawata Gallery (Hyogo)
LAD GALLERY (Aichi)
Minnano Gallery (Tokyo)
padGALLERY (Osaka)
[PROJEKTE:] RÖNTGEN KUNSTINSTITUT (Tokyo)
SANTANI GALLERY (Ehime)
Shibuya Kuroda Toen Co., Ltd. (Tokyo)
SOLUNA ART GROUP (Seoul, Korea)
Sokyo Gallery (Kyoto)
Tajimi City Cultural Atelier gallery VOICE (Gifu)
Wada Garou Tokyo (Tokyo)
YOD Gallery (Osaka)
YOU-Yuusya Gallery SAPPORO (Hokkaido)
Special lectures:
December 9, 4:00 pm to 5:00 pm
"Craft Activities at the 21st Century Museum of Contemporary Art, Kanazawa – Diversifying Crafts and Art in the 21st Century"
Yuko Hasegawa (Director, 21st Century Museum of Contemporary Art, Kanazawa)
*Invitation only
December 10, 4:00 pm to 5:00 pm
"KOGEI as luxury"
Yuki Wasano (Art communicator / Doctor)
Venue of lectures: Hyatt Centric Kanazawa 2nd floor
*Reservation priority. Admission ticket or invitation is required.