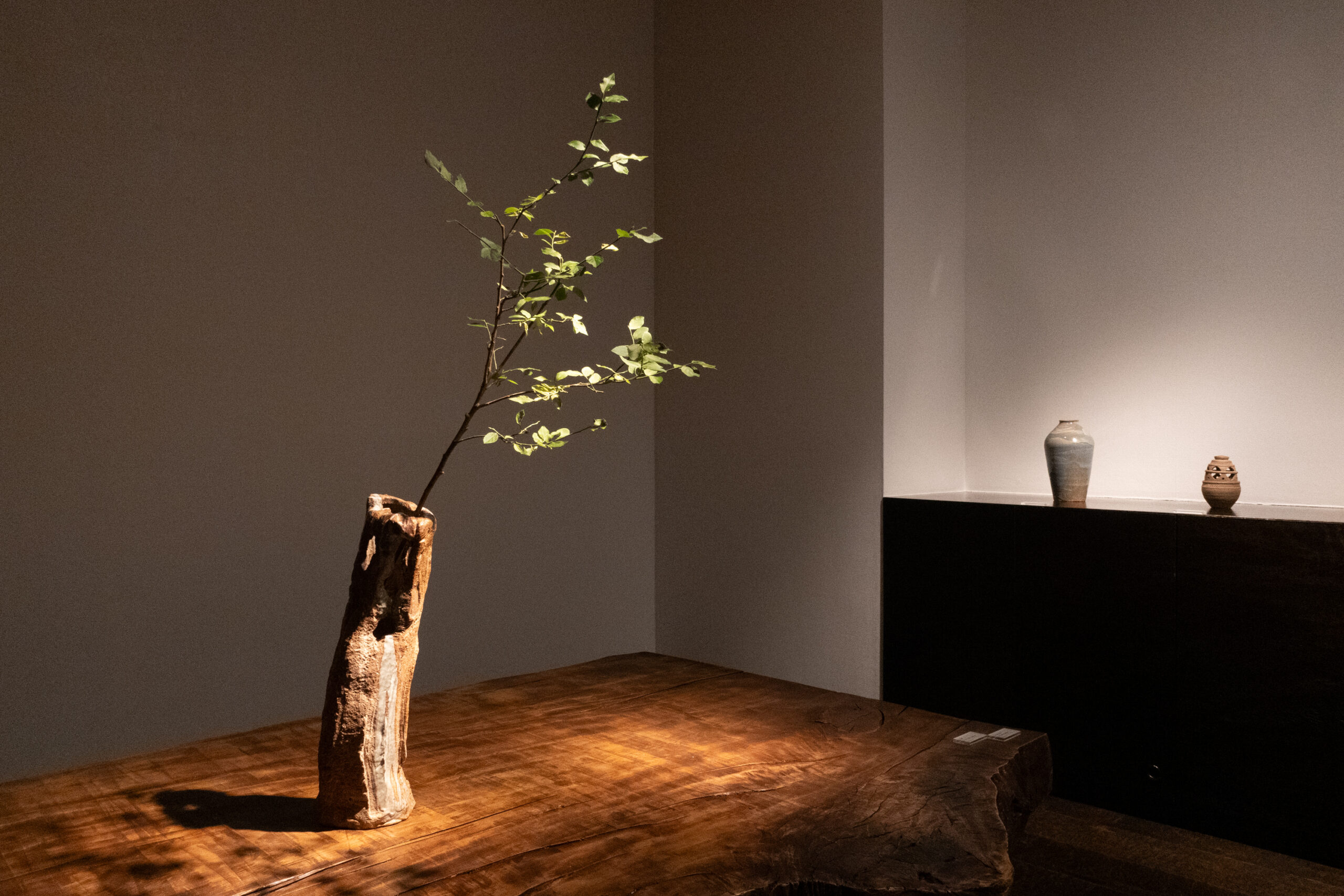 The 2021 Taki and Kenta Nakazato Exhibition
From April 2 to 6, 2021, an exhibition of new works by Taki and Kenta Nakazato, father and son potters from Karatsu, was held at the Miyuki Branch of Ginza Manyodo.
Taki and Kenta, together with Taki's father Takashi Nakazato, have been making pottery for three generations. Designed for daily life, each piece is individually brought to life using a traditional potter's kick wheel to enhance the appearance of the food being served. The Nakazato family cherishes family mealtimes, and the consideration they have for those who use their products is evident in their works. Just as in previous years, this 2021 exhibition of tableware, sake ware, and vases of various sizes was certainly well worth visiting.
Taki and Kenta's works employ a variety of expressive techniques that take advantage of the climate and traditions of Karatsu. One of Taki's most interesting new works is the "Karatsu Nanban Hanging Flower Vase," fired with abalone shells. The gas emitted from the abalone shells during firing gives the part that the shell was on a shiny black color. This flower vase is particularly impressive: although fired in unglazed yakishime style, it has a beautiful luster, and the dull color of the ash cover and the abalone shell marks create a landscape that fills one's heart with emotion. The "Karatsu Nanban Sake Cup," also made of Karatsu Nanban clay, is a work whose rough soil texture compels one to touch it over and over. It is amazing how the same clay can give so many different expressions.
Kenta's new sake ware and large bowls also caught our eyes. The "Mishima Bowl" has a tasteful and elegant impression with its distinctive inka stamp pattern and vigorous brushwork. "As we spend more and more time at home, I believe that many of us have come to cherish mealtime with our families. I hope that my tableware can create such a comfortable space," said Kenta. He seemed to enjoy chatting with visitors.
Unfortunately this father and son exhibition had to be postponed due to the Covid 19 outbreak. This time, the exhibition was successfully held, and fans in the Tokyo area were able to enjoy the long-awaited event.
Written by Kyoko Tsutsumi