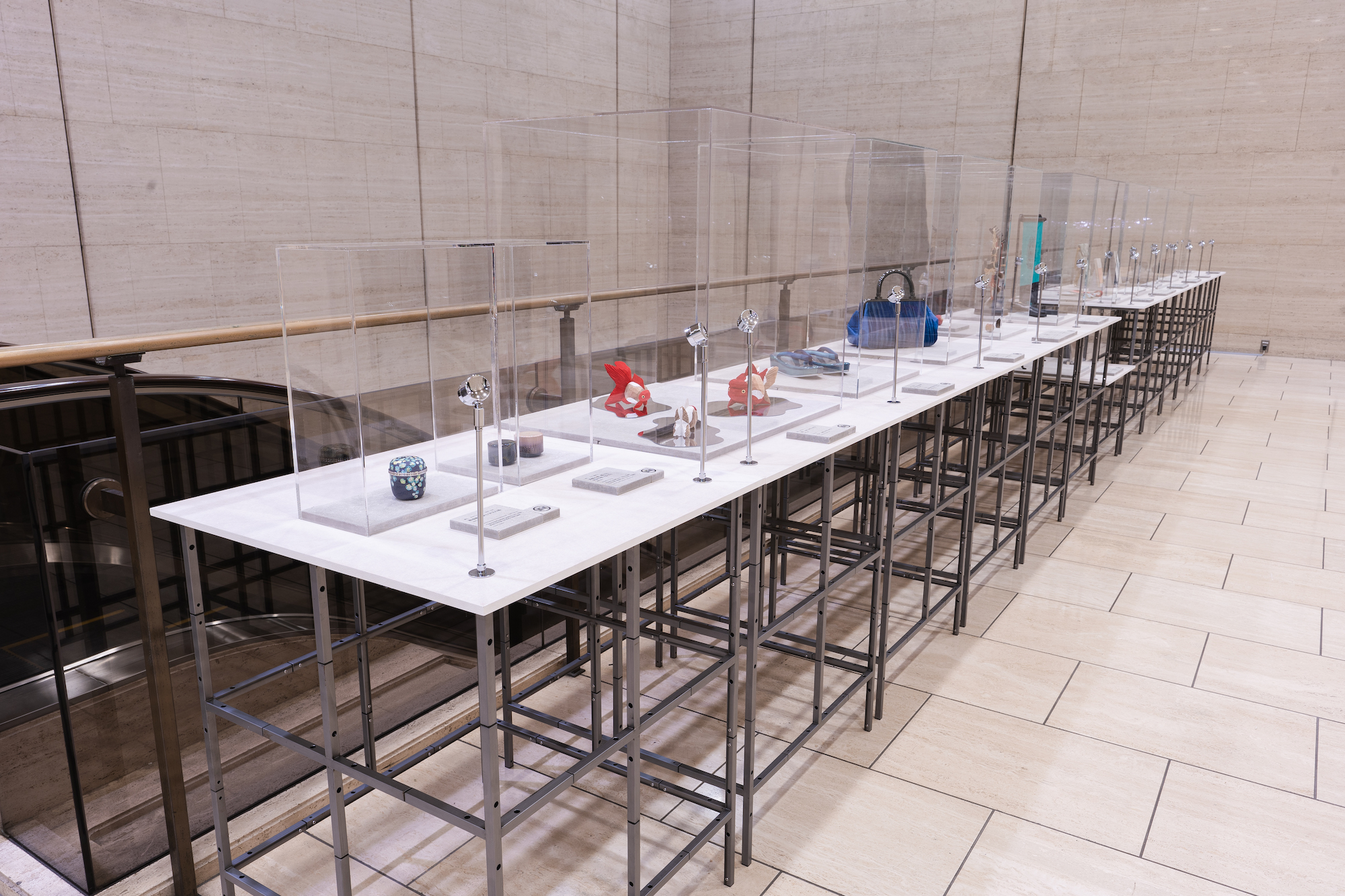 The Publication of "Discover, Acquire, Enjoy – The Appreciation of Tea Ware": An Extra Issue of the Quarterly Journal "Honoho Geijutsu" or "The Art of Fire"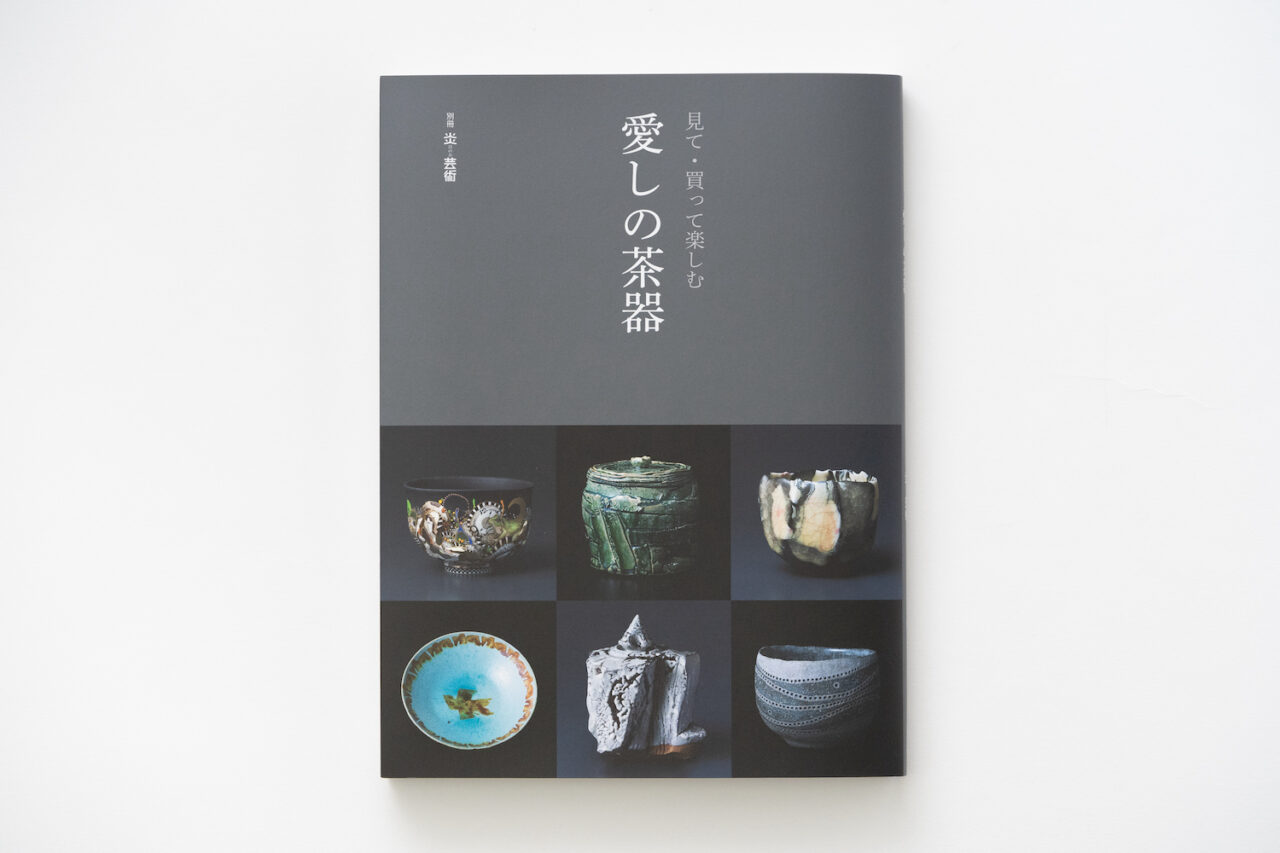 Discover, Acquire, Enjoy – The Appreciation of Tea Ware has been released by Abe Publishing Ltd. in April 2023. Specializing in ceramic arts, the quarterly journal Honoho Geijutsu or The Art of Fire was first published in 1982. It covers the history and techniques of pottery with high quality photographs and in-depth explanations of artists' works. Its annual special issue is always well-received and favored by numerous ceramic enthusiasts and collectors from Japan and overseas.
Since the Azuchi-Momoyama period, the unique Japanese culture of tea ceremony, which has been cultivated over a long history, has been practiced among samurai, townspeople, and court nobles. In this journal, tea utensils such as tea bowls, tea containers, flower vases, water jars, incense burners, and incense containers, which have become representative art pieces of Japanese culture used in the tea ceremony, are introduced according to the artist's work, divided into different categories such as "10 current notable artists," "40 diverse contemporary artists," "21 master craftsmen." This journal features many masterpieces from both currently active and popular artists who have passed away. Additionally, this journal also introduces various ways to enjoy tea ceremony in a more casual setting, such as "ryurei" or "bondate," which are performed not on tatami mats but with chairs or sofas. It also introduces foreigners who are interested in tea bowls as well as showcases the various way of enjoying tea utensils that have emerged in recent years. The profile of each artist and information on galleries across Japan selling tea utensils are also included in the journal, providing readers with opportunity to learn about tea utensils and enjoy them by holding in their hands.
■ List of featured artists
"10 current notable artists"
Kyusetsu Miwa XIII, Yuho Kaneshige, Kei Wakao, Shintaro Uchimura, Makoto Yamaguchi, Sadamitsu Genkaku Sugimoto, Hiroshi Tsuji, Yoh Tanimoto, Kiyokazu Kato, Jong Hun Kim
"40 diverse contemporary artists"
Sajiro Tanaka, Takahiro Kato, Hidehito Ito, Hokuto Ito, Sawako Kobayashi, Aki Takahashi, Shinbei Sakakura XV, Tobei Tahara XIII, Tarouemon Nakazato XIV, Ichiro Hori, Takemi Seto, Ryotaro Kato, Taro Tabuchi, Masahiko Imanishi, Hideki Yanashita, Yu Nishioka, Naoto Yano, Katsunori Sawa, Takashi Tanimoto, Kazuhiro Fukushima, Masahiro Sakakura, Takashi Baba, Takao Kawasaki, Tosho Terao, Keita Matsunaga, Toru Ichikawa, Kodai Ujiie, Fuminori Fukami, Shogo Ikeda, Yukiya Izumita, Nami Takahashi, Hiroshi Goseki, Kazuyuki Suizu, Tori Yoshino, Kazuo Toyomasu, Michael Martino, Yukifumi Tada, Makoto Hashimoto, Yotaro Fujinoki, Kenta Nakazato
"21 master craftsmen"
Tokuro Kato, Toyozo Arakawa, Rosanjin Kitaoji, Handeishi Kawakita, Munemaro Ishiguro, Fujio Koyama, Kyuwa Miwa, Toyo Kaneshige, Muan Nakazato, Kanjiro Kawai, Shoji Hamada, Mineo Okabe, Shoji Kamoda, Kazuo Yagi, Sozan Kaneshige, Uichi Shimizu, Seimei Tsuji, Sanan Yamada, Hazan Itaya, Kaiji Tsukamoto, Takuo Kato
■ General information
Discover, Acquire, Enjoy – The Appreciation of Tea Ware
A4 magazine size, total 212 pages
Publisher: Abe Publishing Ltd.
https://www.abepublishing.co.jp/