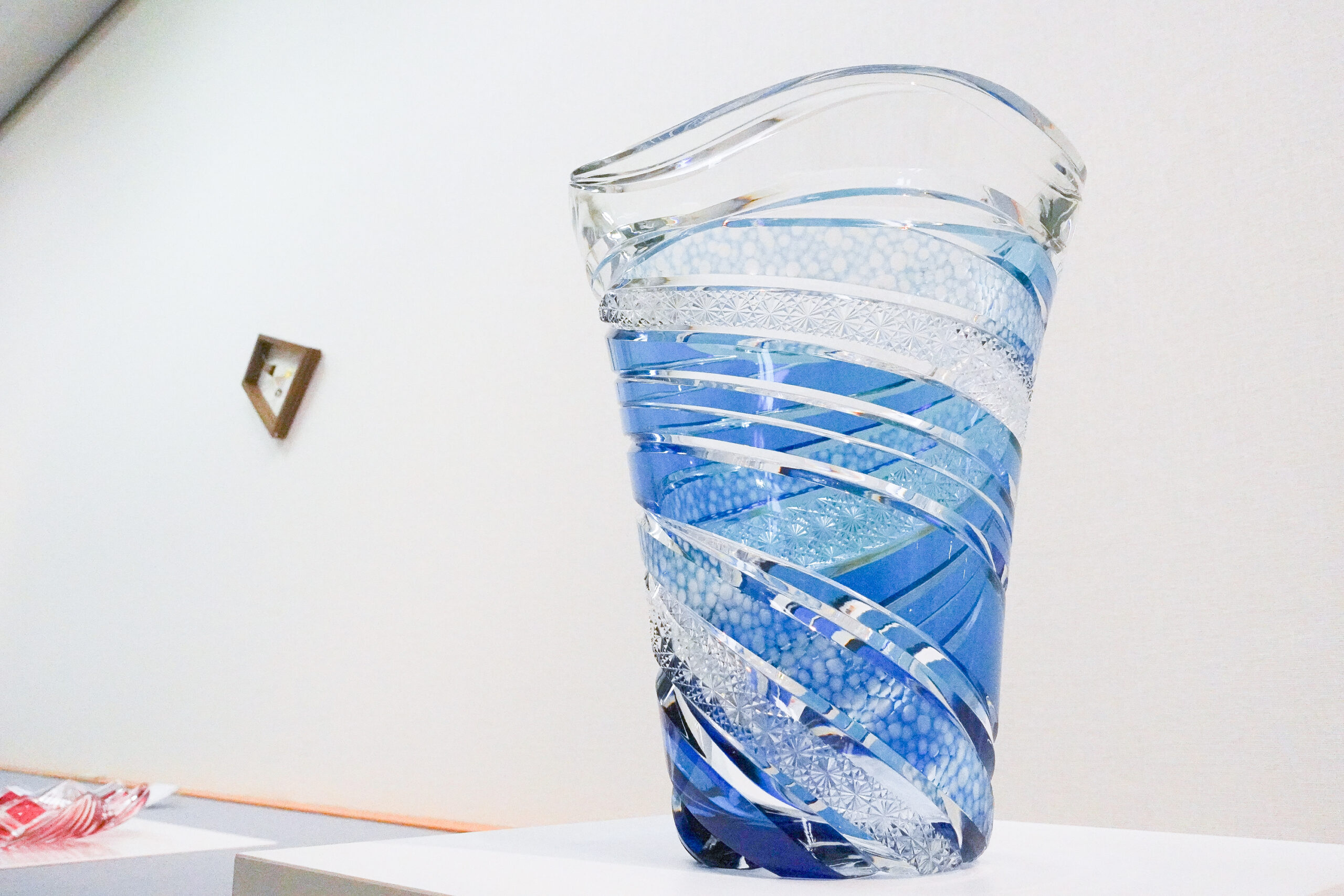 Nami Takahashi Solo Exhibition
A solo exhibition by ceramic artist Nami Takahashi was held at Terada Bijyutsu Antiques and Gallery in Minami Aoyama, Tokyo from June 19 to 25, 2021. In this exhibition, in addition to her signature works of pure white porcelain, new works with pearl and platinum glaze were introduced. Visitors were greeted by a variety of works, starting from tea ware and sake ware to tableware, vases, and incense holders. The view of the cool and elegant works lined up in a space filled with large windows and natural light is so beautiful that one cannot help but admire them. Nami says, "At Terada Bijyutsu Antiques and Gallery, we are able to exhibit our works in natural light, so I was conscious of creating a display where the light and shadows come alive." It was a superb exhibition where the works and the light complement each other.
Nami, who has studied ceramics in Japan and abroad, aims to express the "beauty of nature's forms" through her works, which are inspired by fruit and the seeds of plants. There are various techniques for forming ceramics, such as the potter's wheel and hand-building, but Nami uses the "Ikomi" (casting) method, which uses a mold for forming. The free form of the mold this technique allows, the gentle ridges carved into the curved surface, and the organic correlation between the two create a sense of three-dimensionality and a play of shadows and light. The way they form a single work of art with their seemingly uneven yet exquisite balance is nothing short of magnificent. The whiteness and texture of the porcelain clay goes well with the light, further accentuating the beauty of the shapes and shadows. In this sense, the pearl and platinum glaze works were a new challenge for Nami, but the pearl glaze was soft and the platinum glaze reflected the light powerfully, revealing an appeal different from her previous works. The materials, forms, and textures of her works all contribute to the uniqueness of Nami's work.
The flowers in the vase exhibited at the exhibition were arranged by Yuji Ueno, a flower arrangement artist. The fresh color of the clematis added a vivid accent to the exhibition while accentuating the form of Nami's vase. In this elegant and sophisticated space, visitors seemed to enjoy the exhibition to the fullest.
Written by Kyoko Tsutsumi
■ Related Articles & Website
– Artist Profile: Nami Takahashi
https://www.kogeistandard.com/artist/nami-takahashi/
– Terada Bijyutsu Antiques and Gallery
http://teradabijyutsu.jp/
3F, TRD Minami Aoyama
6-6-22, Minami Aoyama, Minato-ku, Tokyo, 107-0062, JAPAN
TEL: +81-3-6427-6522
Open (Tue-Sat) 13:00~19:00
Open (During exhibition) 12:00~19:00
Close on Sundays, Mondays and Public holidays
* It is subject to change during exhibition