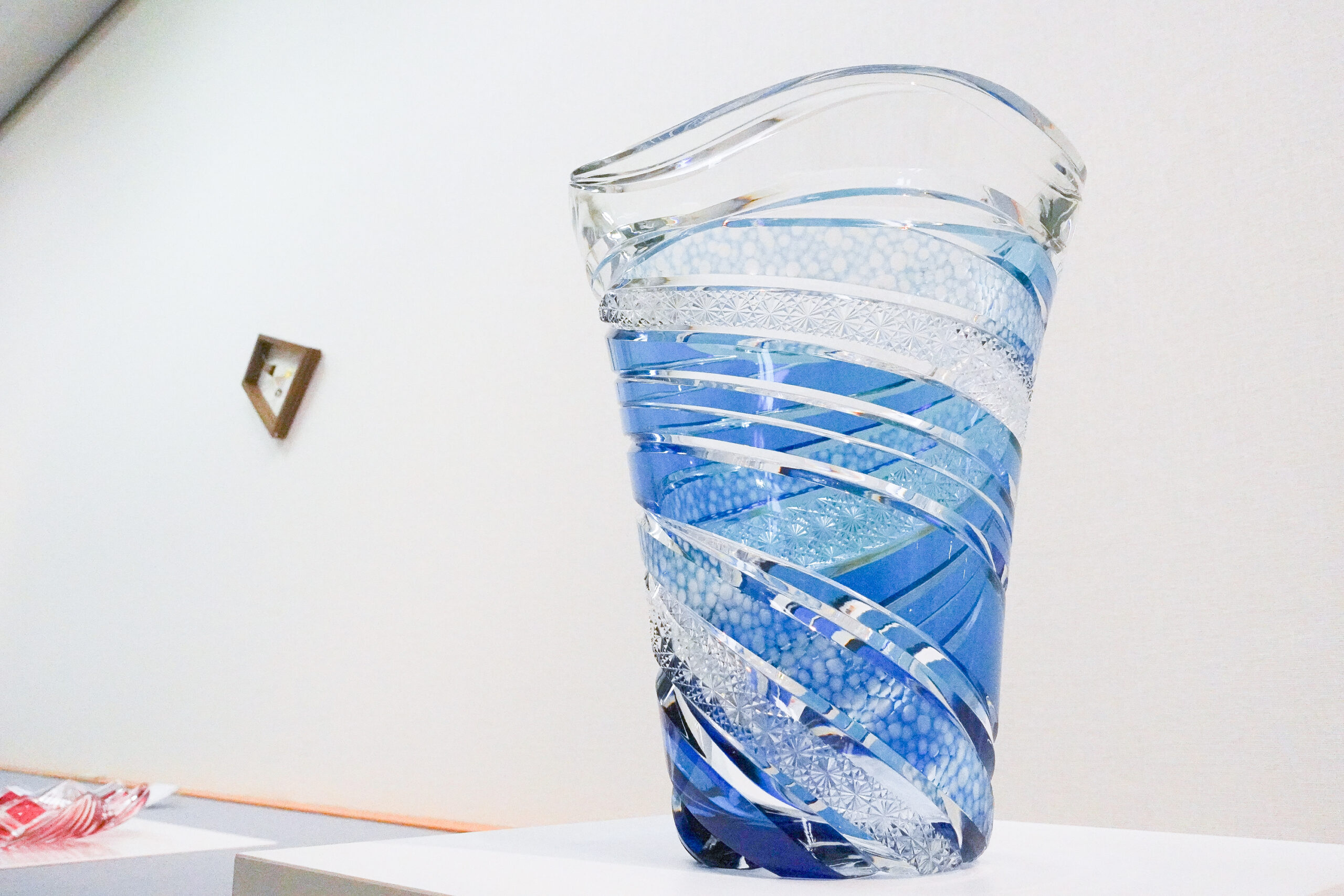 Akihiko Sugita Solo Exhibition
A solo exhibition by Akihiko Sugita, a lacquer artisan based in Kanazawa, Ishikawa Prefecture, was held at Sundries in Minami Aoyama, Tokyo from June 5 to 26, 2021.
The first thing that catches your eye as you step into the gallery under a rare burst of bright sunshine in the rainy season is the black lacquer art panel hanging at the entrance. Shifting your gaze to the back of the gallery, you will see a unique display of black and white lacquer bowls lined up in a row. At the foot of this display, which looked like a new kind of plant, there were many pots, bowls, and trays of various sizes displayed in apparent disorder. There were also many other pieces on display, including cutlery, stacked boxes, and others. It was a space with a mysterious charm that I never got tired of looking at.
Akihiko has always been fond of antiques, and his works are characterized by the subdued color and texture of such older pieces. Although lacquerware has been a part of Japanese life since ancient times, Akihiko's works are flexible enough to fit into modern lifestyles. This is probably because his desire for things to develop a deeper flavor as they go through daily life adds depth to his works. I felt that I was able to find a glimpse of something that will be loved by people of all ages, regardless of gender or age, for its profound appearance. On the other hand, the two-dimensional works displayed on the wall had a fresh and artistic expression, like an abstract painting. By covering the wood with linen and then applying layers of lacquer atop that, the weave and wrinkles of the linen create patterns and a unique texture. The wood used as a base is a large old cutting board used for making soba noodles. "You can see it from the side, but it has legs so it can float off the wall when displayed. I like this so much that I collect old cutting boards and use them as materials for my works," he says. Perhaps the source of the fascination of Akihiko's work, which is about loving the old and creating the new, lies in his unique point of view and his honest sensibility in pursuing what he loves.
The contents of this exhibition were very fulfilling. I was able to forget about time and immerse myself in Akihiko's view of the world.
Written by Kyoko Tsutsumi
■ Related Website
– Sundries
http://www.sundries-antiques.com/
4-10-15, Minamiaoyama, Minato-ku, Tokyo, 107-0062, JAPAN
TEL: +81-3-5411-0799
Open(Tue-Sat) 12:00~19:00
Close on Sundays and Mondays