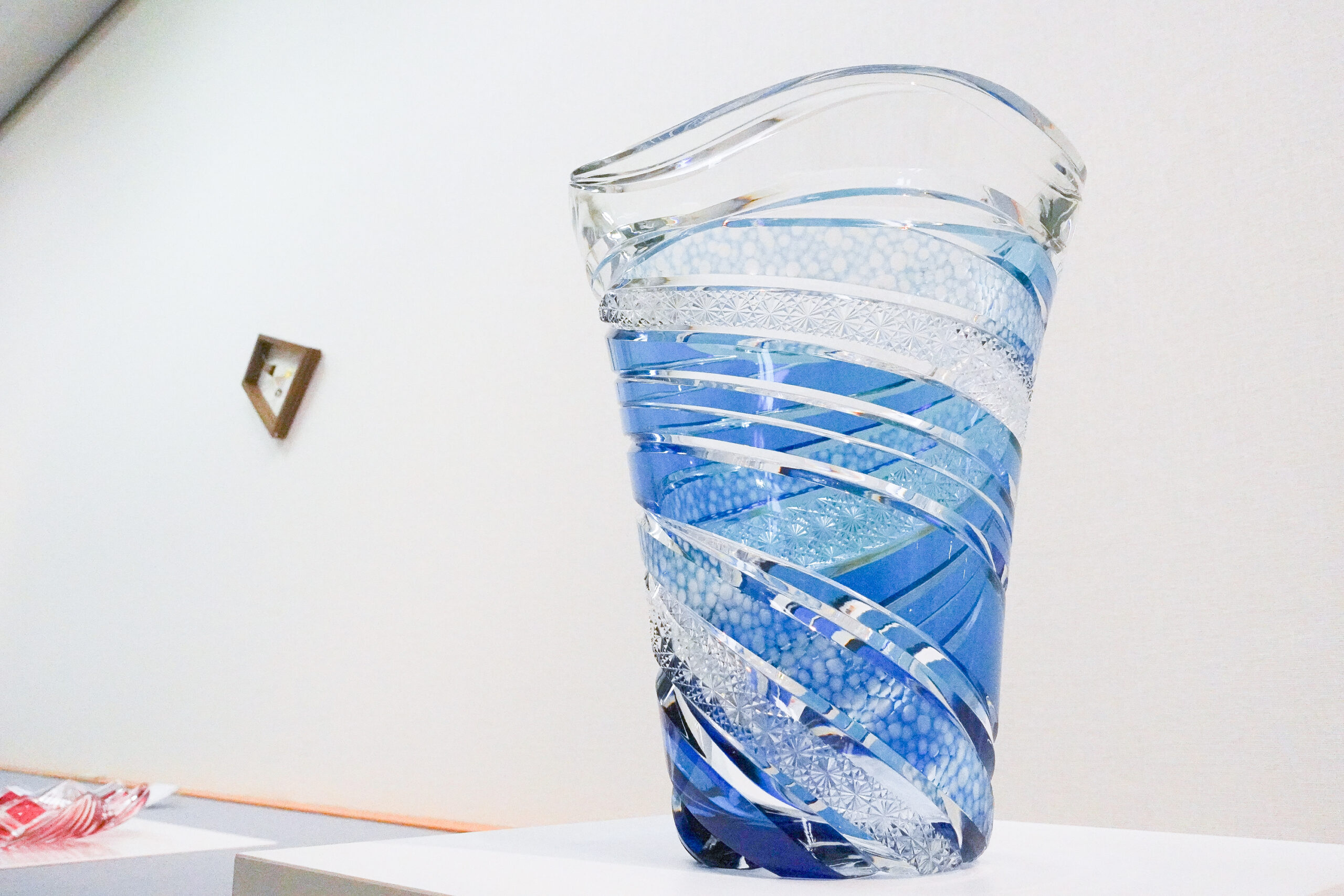 "VOICE × KUTANICHATAN" Special Collaboration Exhibition
From June 19 to 27, 2021, an exhibition of the latest Kutani ware works by Kinzangama kiln was held at VOICE, a flower shop in Gaienmae, Tokyo.
Located in Komatsu, Ishikawa Prefecture, Kinzangama kiln specializes in Kutani ware painting and has a history of more than 110 years, producing works using traditional color painting and gilding techniques. Now in this small flower shop located in a back alley of Tokyo, a charming competition took place between colorful flowers and gorgeous vessels.
KUTANICHATAN is a series of tea ware newly released this year, with a charming story-like picture scroll design. The series includes three types of tea ware: one for Japanese tea, one for Chinese tea, and one for a single person; each with a structure that perfectly stacks together a teapot, confectionery bowl, teacup, tea container, and lidded teacup. These tea ware sets can be used in a variety of ways, but surprisingly they can also be used as flower vases. The birth of KUTANICHATAN came about when an old ceramic seal used to imprint paintings was discovered in the Kinzangama kiln workshop. The ceramic seal depicted an old man and a child making tea. "The fragrant aroma from a single drop of tea overflows with a golden glow, and an old man and a child are filled with blissful joy. This joy is then passed on to the people by many birds, and they embark on a journey to find the ultimate tea leaves. This is the inspiration that came to me when I found this ceramic seal," said Rumiko, wife of Yukio Yoshita, the fourth generation head of Kinzangama kiln. She is a talented ceramic artist who is involved in the management of the kiln while also working as an artist herself. The way she talked about the story expressed by the KUANICHATAN designs was very touching, and I could feel her deep passion for this work.
KUTANICHATAN uses the "yuri-kinsai" technique, a specialty of the Kinzangama kiln. Yuri-kinsai is a technique in which gold leaf is used to create a pattern on the surface of the ceramic, which is then covered with glaze and fired. In this series, further improvements were made, producing a deeper expression that mixed the luster of the glaze with the matte texture of the gold.
While utilizing traditional techniques and ancient designs, their expressions are always fresh and beautiful. As a historic Kutani ware kiln, Kinzangama seems to be showing us a new way of craft.
Written by Kyoko Tsutsumi