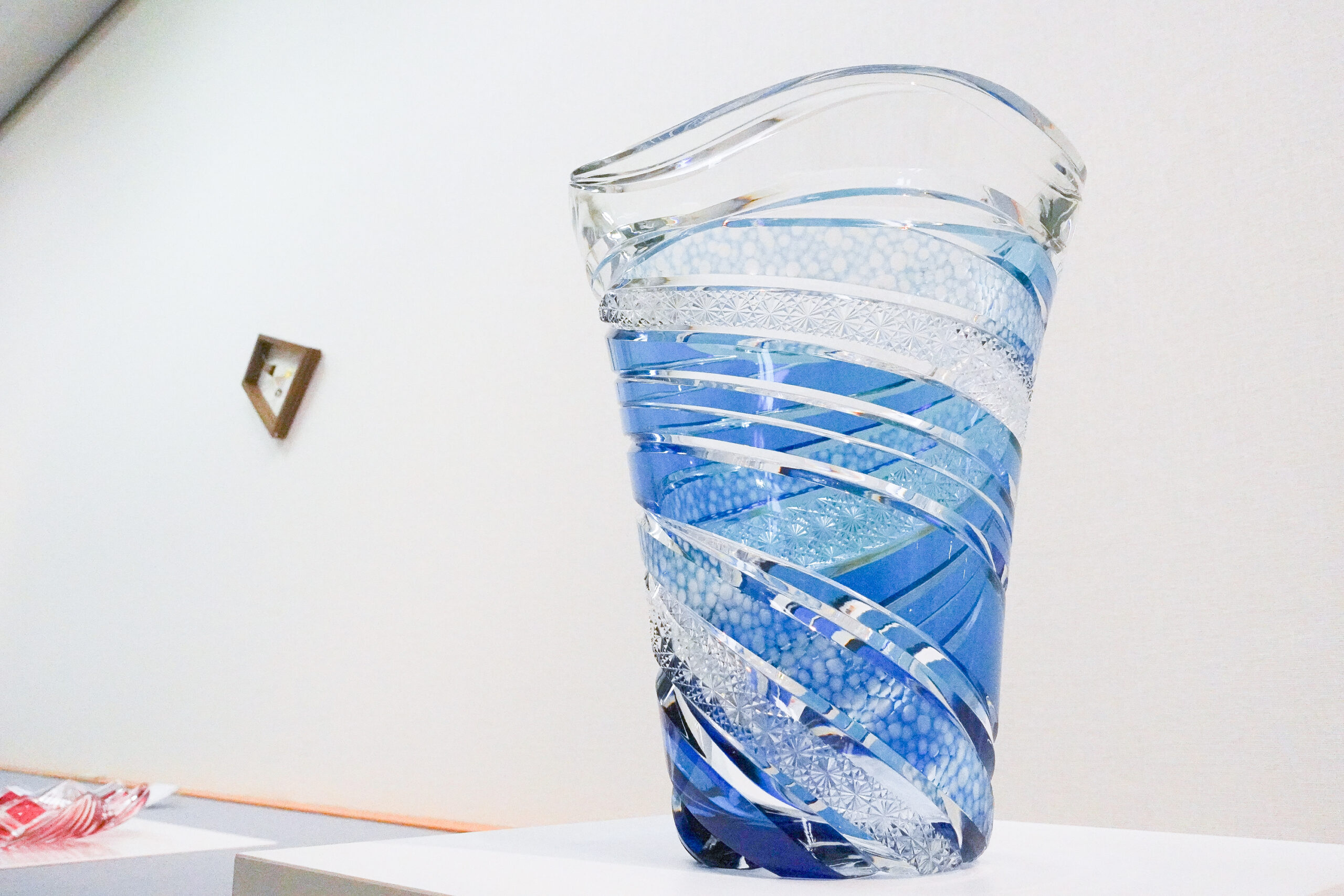 AD
The 4th "MITSUI Golden Takumi Award" Ceremony
"Sustainability and development" are becoming major keywords for traditional crafts these days. It is noteworthy that, in addition to the high level of technical skills passed down from generation to generation, some artisans have begun to take on the challenge of developing a variety of new styles that will be carried on by the next generation, such as seeking styles that fit modern lifestyles, giving form to innovative ideas, and utilizing social networking services. On the other hand, efforts still need to be made to promote the value of these products to a wider audience. With growing interest from overseas as well, how can we communicate and disseminate information about the true meaning of traditional crafts, which is especially important to recognize in the modern age? This is an urgent issue.
"The MITSUI Golden Takumi Award" was established to provide an opportunity for artisans of traditional Japanese crafts to receive recognition for their earnest efforts to sustain and develop these traditional crafts, and to support their efforts to pass on traditions to the next generation. The awards have been presented every other year since 2015 and the winners of the fourth annual award were announced on February 9, 2022. The award ceremony was held on March 18 at Otemachi Mitsui Hall in Tokyo, where each winner was presented with an award and a bouquet of flowers.
This year's "MITSUI Golden Takumi Award" winners are:
Ujo Tsumugi Preservation Society (Ujo-tsumugi pongee, Okayama Prefecture);
Masahiro Sasaki (Lacquerware, Kagawa Prefecture);
Koikko Matsuzaki Doll Co.,Ltd. (Edo-kimekomi dolls, Tokyo);
Yoshinari Matsuyama (Iga-kumihimo braids, Mie Prefecture); and
Masao Miyamoto (Kutani ware, Ishikawa Prefecture).
In addition, two "Honorable Mention" winners were selected:
Noriko Tsuiki (Kokura-ori textiles, Fukuoka Prefecture);
Biko Hayashi (Gold silver bronze Mokume-gane wood-grained metal, Akita Prefecture);
Two "Incentive Award" winners were selected as well:
Creative Sherpa (Traditional Japanese fan "Chidori-uchiwa", Tokyo); and
Kota Matsumoto (Kagawa lacquerware, Kagawa Prefecture).
At the award ceremony, the "Most Popular Award," which was determined by public vote via the website, was also announced, with Masao Miyamoto, a Kutani ware artisan from Ishikawa Prefecture, receiving the most votes.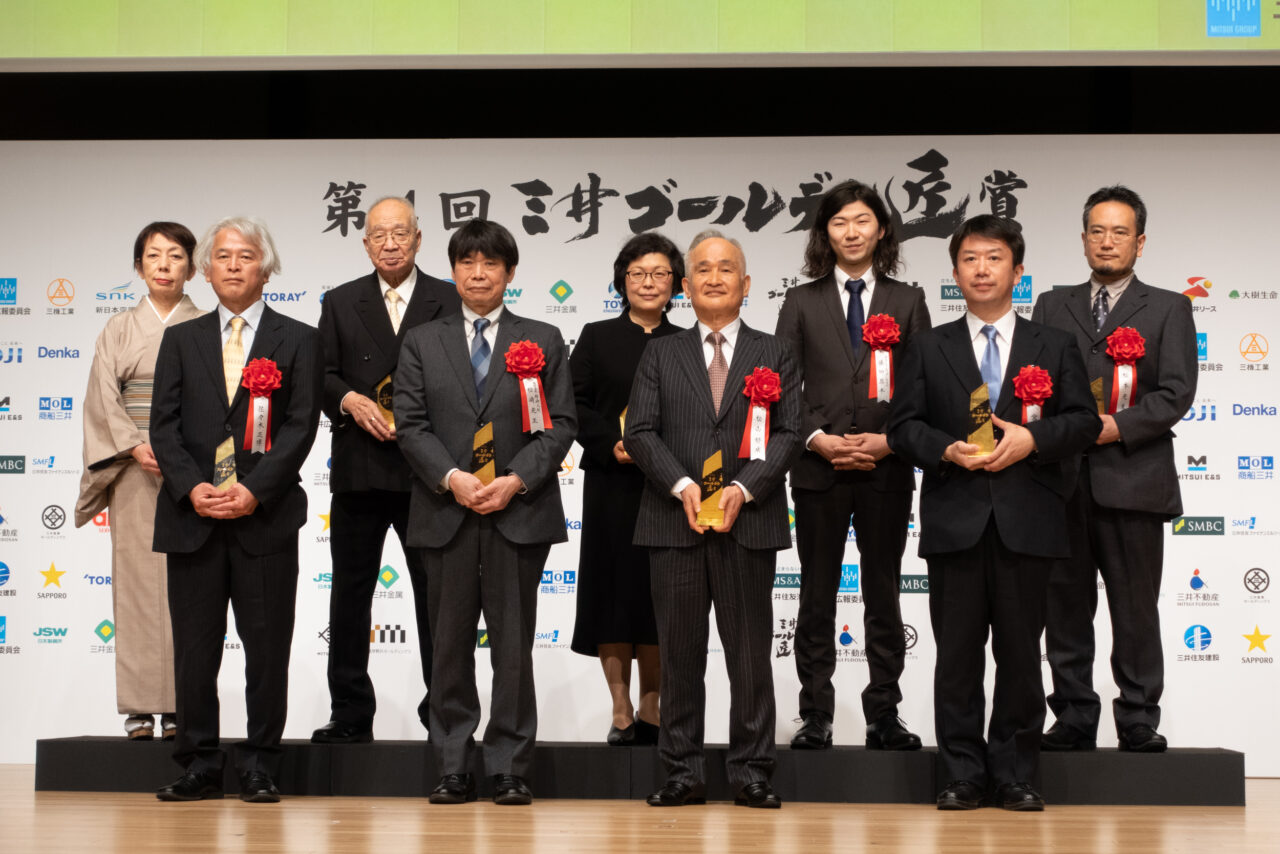 Kota Matsumoto, who developed "Ishiko-nuri lacquerware," received the "Incentive Award" for his interesting and unique point of view. By coating lacquerware with a mixture of "shaved powder from Aji-ishi stone", which would normally be considered an industrial waste material, he has created lacquerware that is strong and fingerprint-resistant. As part of a food education program, he provides free lacquerware to elementary schools to help nurture the next generation of lacquerware users. The simple design transcends the boundaries between Japanese and Western design, and the combined activities of product development and domestic and international awareness-raising, including the adoption of the lacquerware design for the US Kao bottle, were greatly praised. Kota expressed his enthusiasm to continue his efforts, saying, "Currently, Ishiko-nuri lacquerware is still not well known, so I would like to promote it to people overseas in order to revitalize the local community." Jury member Takanori Kawai paid tribute to Kota, saying, "The award was given in recognition of his efforts to practice and expand the circle of traditional crafts so that they will be loved by the next generation as well."
The "KOKURA SHIMA SHIMA" brand, for which Noriko Tsuiki, brand art director and designer, won the "Honorable Mention", has created new possibilities for the traditional Kokura-ori textiles of Kokura, Fukuoka Prefecture, developing it for use in fashion, interior design, and many other areas. Kazuko Todate, the head of the jury, said, "Kokura-ori is a textile characterized by its delicate stripe patterns and durability. Ms. Tsuiki has made it possible to machine-produce Kokura-ori and is working to make it widely available to the world. We hope that Kokura-ori will gain even greater popularity in the future." Noriko said, "We are very happy that our efforts have been recognized as an initiative that will lead to the future. Kokura-ori is a blending of the local nature with the culture and character created by our predecessors. I would like to work sincerely to contribute to the development of traditional crafts while aiming to protect, nurture, and evolve them," she said.
Among the groups that received the "MITSUI Golden Takumi Award," Masao Miyamoto of Ishikawa Prefecture won the "Most Popular Award" by a vote of the general public. Among the many high-level Kutani ware works, the presence of Masao's original paints and their expressive power attracted much attention. These paints are characterized by their high transparency and resistance to peeling, and they are vivid, warm, and burnished with a unique three-dimensional look. In accepting the award, Masao said, "I would like to transcend the boundaries between artists and craftspeople, and work as one team to promote Kutani ware to the world. I am sincerely grateful that the jurors deeply understood these intentions of mine and that they recognized my steady efforts," he said. When the "Most Popular Award" was announced, he seemed very surprised and said, "In the wake of this award, I am even more excited and motivated to continue this work." Juror Buzan Fukushima encouraged him, saying, "I am a Kutani ware artist myself, and as a member of the same production region, I hope that you will continue to promote Kutani ware in the future."
This year's jurors evaluated not only the excellence of the artisans' techniques and skills, but also their creativity and sustainability, as well as from the perspective of "initiatives that will lead to the future". Other award winners, who could not be introduced in detail in this report, are continuing the tradition while taking on various challenges with an eye to the future, such as developing unique techniques and creating employment for people with disabilities. It is hoped that these future-oriented efforts will attract the world's attention, and that the Japanese traditional crafts market will be revitalized and further develop.
Written by Kyoko Tsutsumi
■ Outline of the 4th MITSUI Golden Takumi Award
Official site: https://mgt.mitsuipr.com/
List of winners of the 4th "MITSUI Golden Takumi Award" https://mgt.mitsuipr.com/about/winner.html
Organized by: MITSUI Public Relations Committee
Supported by: Ministry of Economy, Trade and Industry, Japan Association for the Promotion of Traditional Craft Industries
Type of awards: "MITSUI Golden Takumi Award," "Most Popular Award," "Honorable Mention," and "Incentive Award"
Jury members:
– Kazuko Todate (Crafts critic, Professor of Tama Art University) *Chairperson of the Jury
– Masumi Shimizu (Director of Mitsui Memorial Museum of Art, Professor emeritus of Seijo University)
– Takanori Kawai (General manager, Industry Support Department, Association for the Promotion of Traditional Crafts)
– So-oku Sen (Tea master of Mushakouji-Senke School)
– Buzan Fukushima (Japan Kogei Association official member, Certified Japanese traditional craftsman and Kutani ware akae-saibyo [red-painting] artist)