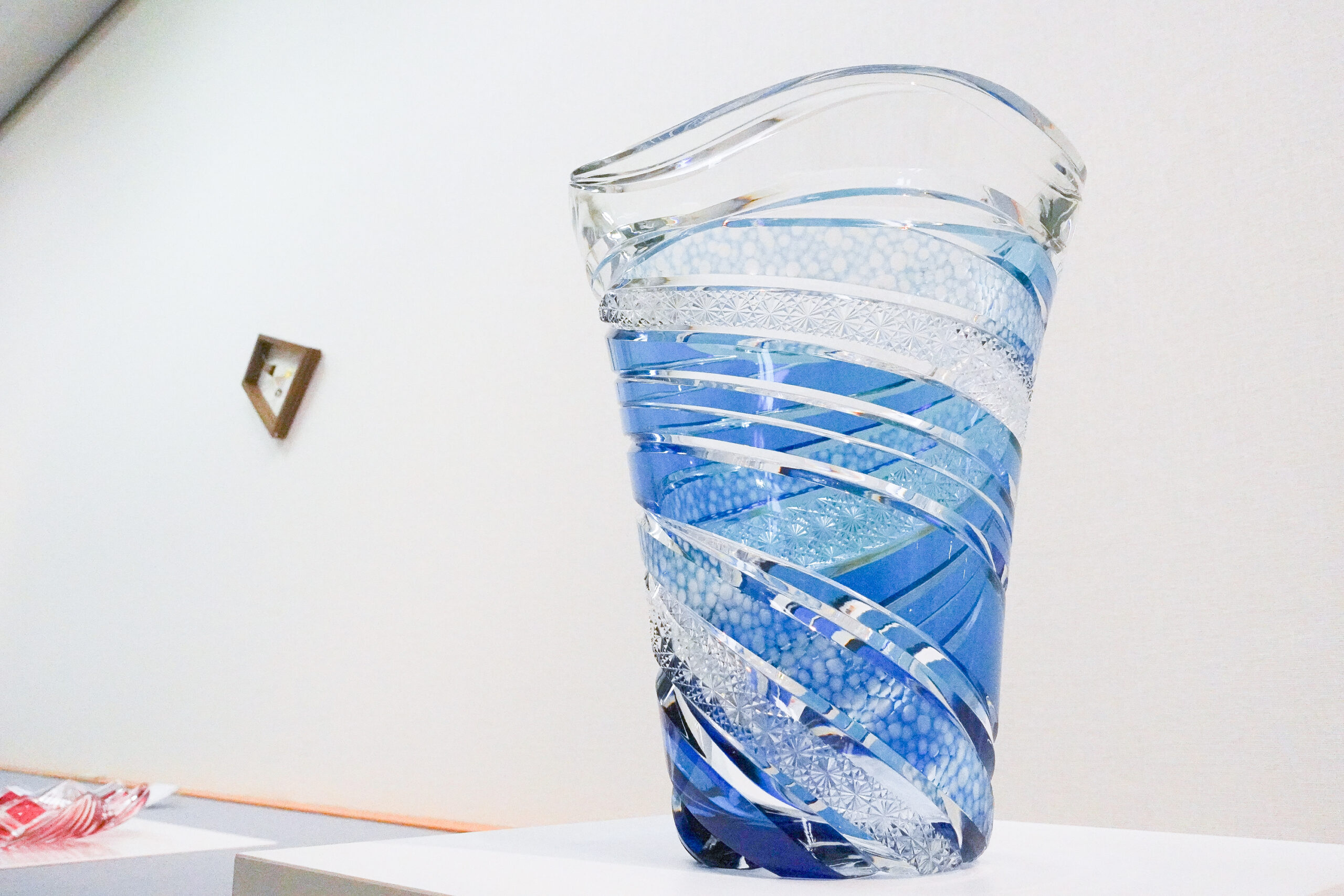 "Shigaraki" – Hiroyumi Suzuki Solo Exhibition
From March 26 to March 30, 2022, a solo exhibition by Hiroyumi Suzuki, a ceramic artist from Iga, Mie Prefecture, was held at the Gallery Hiirono in Eifuku, Tokyo. Gallery Hiirono is a long-established gallery that has been showcasing and selling ceramics made by contemporary artisans for more than 20 years. Since 2011, Hiroyumi has held a solo exhibition there every year. This year's exhibition featured a diverse group of around 200 pieces, including Shigaraki ware, kohiki, iron glaze, Mishima ware, white porcelain, celadon, and sometsuke, among others. The following is an overview of the exhibition, which is definitely worth seeing.
The "Shigaraki Tea Bowl," which was also the headline piece for this exhibition, is a work of such confidence that Hiryoyumi himself said, "When I pulled it out, I immediately thought, 'I want to use this as the cover of this exhibition's invitation.'" It is a work with many remarkable features, with a beautiful combination of a well-fired texture and natural glaze flow. The charm of yakishime works like this Shigaraki is that each piece has its own unique character due to the vagaries of firing in a wood-fired kiln. This variety of unique expressions offer the pleasure of finding a favorite among the many pieces.
The show also includes a full lineup of tableware, and the celadon guinomi sake cup shows a wide range of artistic styles no less than those of yakishime. The color tone varies greatly depending on the type of clay used, and it is fascinating to compare and appreciate the different impressions of celadon. The most eye-catching piece of kohiki, a type of drinking cup popular for the way it ages over time, was a tokkuri sake flask with a Chinese poem, Li Bai's "Drinking Alone Under the Moon," engraved on the surface. It is a very classy piece of work.
This exhibition, for the first time, also features sometsuke pieces. Hiroyumi says that he used as a source of inspiration the patterns often seen on old Korean ceramics. The soft impression and the depth of flavor that emanate from his work can be attributed to the artist's sincere attitude toward his work, as he humbly states, "I'm not very good at painting, so I'm practicing." Hiroyumi has already mastered a wide variety of glazes and clays, but painting may become one of the focal points of his future work.
During this exhibition, Hiroyumi was chatting amiably with visitors and the gallery owner. "I often receive feedback from customers. It gives me inspiration for the next piece I create. I am grateful for that." Hearing this we felt as if we had glimpsed the root of the charm of Hiryoyumi's ever-evolving works.
Written by Kyoko Tsutsumi
■ Related Information
– Gallery Hiirono
https://www.hiirono.com/
3-33-9, Eifuku, Suginami-ku, Tokyo, 168-0064, JAPAN
TEL: +81-3-5357-8332
Open: 12:00 am to 6:00 pm
Closed: Irregularly
* Opening hours subject to change depending on the exhibitions. For more information, please contact the gallery.