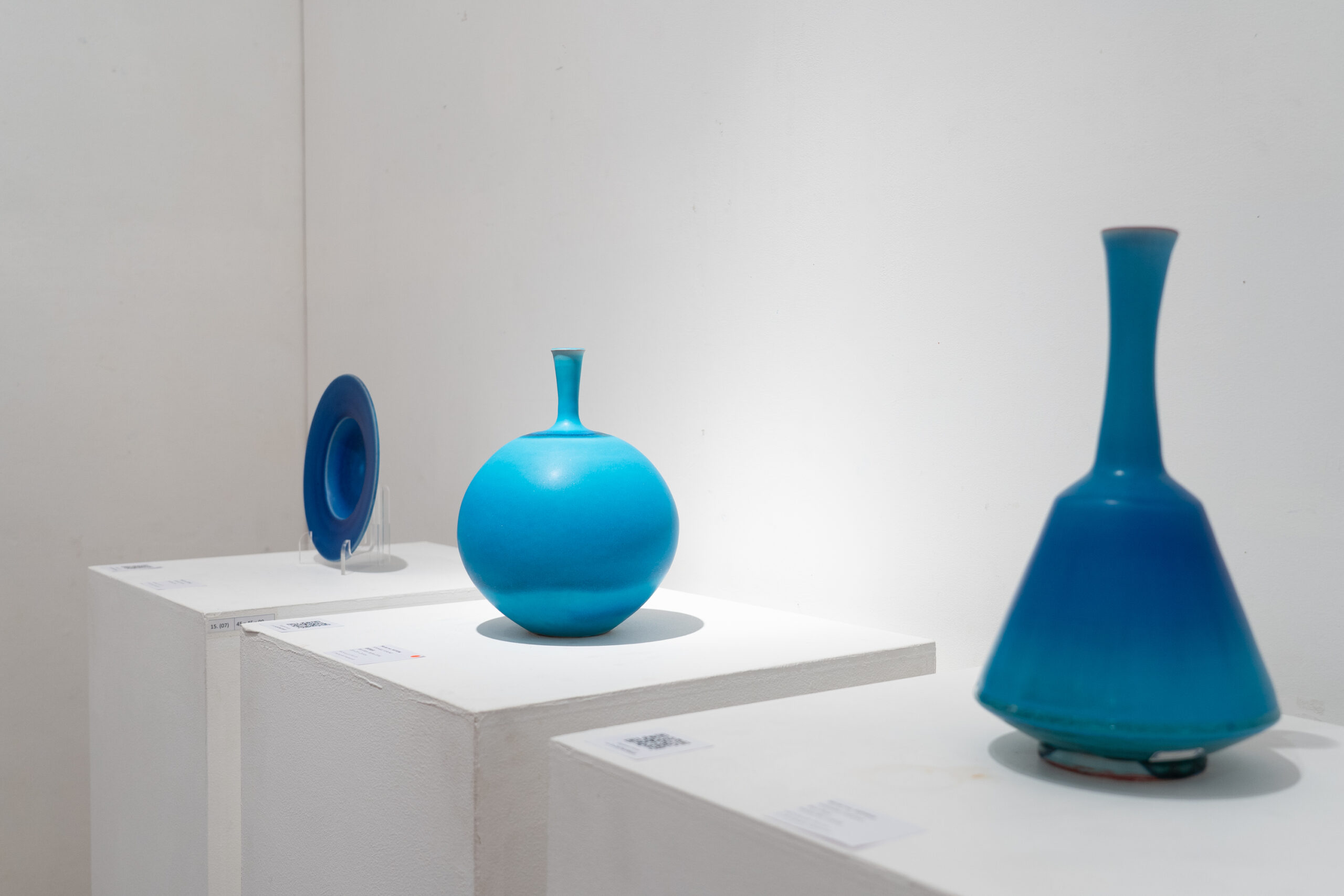 "POST-WABI," a Ceramic Exhibition Held at the Japan Creative Centre Singapore
Japan Creative Centre in Singapore, part of the Japan Embassy, aims to introduce Japanese culture to its host country. From January 31 to February 4, 2023, it featured "POST-WABI," an exhibition of around thirty ceramic works by artists Yukiharu Furuno and Takanao Todo. Their works provided a new perspective on the widely known traditional Japanese aesthetic of "Wabi."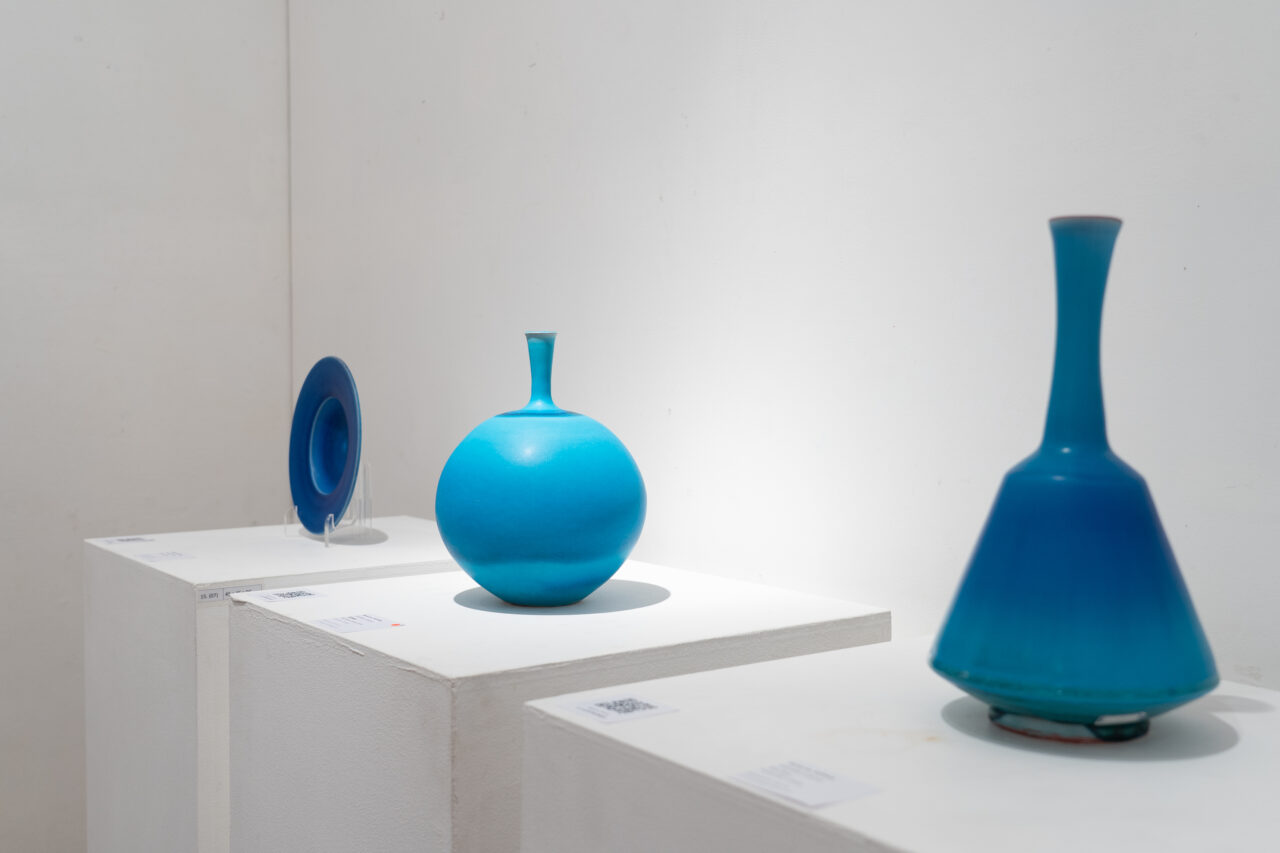 Born in 1943, Yukiharu Furuno has been practising pottery in Osaka for many years. After graduating university, he was intent on pursuing pottery. Although at age 26 he met with rejection at the Japan Traditional Kogei Exhibition, it did not stop him from pursuing his passion. Fast forward to today, Furuno's signature ash glaze, known to have been achieved by "burning anything," has gained well deserved recognition.
Returning to his farming roots, Furuno experimented with using the ash of a variety of plants to invent different types of glaze. His breakthrough led to his present day glaze expression which was created by infusing copper carbonate.
"Colors are infinite," he says, believing that each shade of blue has its very own personality and exuberant beauty which mesmerizes. Although his colors were created in Japan, their depth convey a universal beauty that transcends borders. His works at the Singapore exhibition drew a younger generation of potters to look at ceramics in a new way.
Takanao Todo was born in 1983. While holding a position as Visiting Professor of Architecture at Chulalongkorn University in Thailand, he also makes ceramic works. His main creations are tea bowls in the Raku style. Todo's pursuit of pottery was greatly influenced by his encounter with works by Lucie Lee. Currently, he exhibits his own works while keeping Thailand's tea culture close to his heart.
In "POST-WABI," Todo's exhibited works showcase a wide range of glaze expressions, from black Raku to brightly colored ones – shades of glaze not commonly seen in traditional Japanese crafts. His works piqued the interest and curiosity of many enthusiastic visitors to the exhibition.
"POST-WABI" was an exhibition organized by Michiyo Kawabe of Michi & Co., a company dedicated to introducing Japan to international travellers. In curating this exhibition, Kawabe emphasized that her purpose was to bring together two artists from different generations and different backgrounds to do an exhibition alongside one another. While laughing, she commented, "I had a hard time deciding on a name for this exhibition, but eventually Todo suggested to go with 'POST-WABI' and I thought the name was truly representative of the works being shown this time round, so we went ahead with it."
The exhibition drew a range of visitors, ranging from local collectors, to ceramic art specialist, to practicing local potters, to students and many others. In present day Singapore, Japanese cuisine, including sake, is extremely popular. The turnout at the exhibition is an indication that interest in Japanese ceramics and Japanese crafts in general is on the rise.