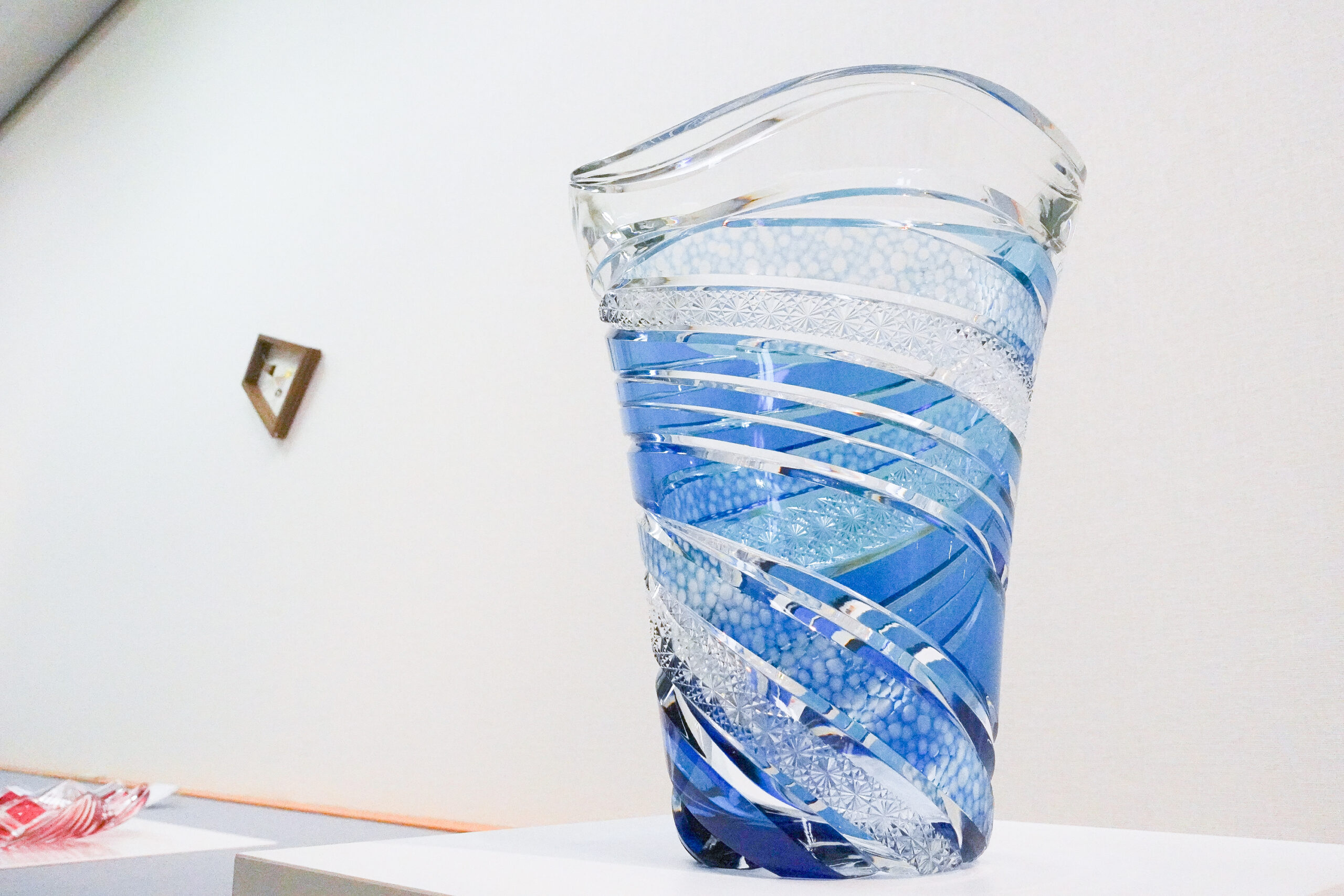 Hitoshi Morimoto Solo Exhibition
An exhibition of works by ceramic artist Hitoshi Morimoto from Bizen, Okayama Prefecture, was held at SORA Gallery in Himonya, Tokyo. This was Hitoshi's second exhibition at SORA in three years, and his first solo show there following a joint exhibition earlier. Approximately 300 pieces were showcased, including tableware, sake ware, tea ware, and flower vases. The flower vases were adorned with beautiful flowers arranged personally by Hitoshi himself.
Hitoshi's creations are incredibly diverse. His works include conventional yakishime style Bizen ware produced in a wood-fired kiln, as well as pieces with a smooth white clay surface fired in a kerosene kiln using Bizen clay. One of his creations, which he named "Shira-hana" (White Flower), was born out of his exploration of the possibilities of Bizen clay. While both styles possess their own unique allure, Hitoshi's artistic range extends beyond unglazed pieces. He has also produced numerous glazed works, including ash glaze, black glaze, and Ki-Seto (yellow Seto) glaze.
These works showcase the artist's rich sense of form, combined with meticulous consideration for their intended purpose. Holding these pieces, one can glimpse his free-spirited and unconventional approach to ceramics. In this exhibition, Bizen ware pieces with black glaze were presented alongside the Shira-hana pieces with ash glaze. Not quite satisfied with the unglazed finish, he decided to apply glaze and fire them again, resulting in excellent outcomes. "I don't create with a specific intention in mind, but rather, the variations naturally emerge through this process. I think it's great that visitors to the exhibition will have a range of discoveries and insights, thinking 'Ah, so this is what he creates too!' That's why I want to continue challenging myself with different things," Hitoshi laughs.
Apprenticing under Seiya Toyoba in Mino, Gifu prefecture, had a significant impact on him. "Living with Master Toyoba was like practicing Zen. I would wake up at the same time every day and meticulously attend to each aspect of daily life, such as cleaning. I learned the fundamentals of living. How you live connects to everything. Making ceramics is just one part of it. To work with a positive mindset, it's important to lead a well-structured life and establish a rhythm," he explains.
Hitoshi says he consciously creates works that suit the space of the exhibition venue. If it's a dimly lit space, he aims to create pieces that blend in, and if it's a bright space, he designs works that shine in the light. The vibrant presence of his works within the exhibition space may be attributed to the fact that his own way of being is effectively conveyed through his creations.
Related information
SORA
https://tosora.jp/
5-5-6, Himonya, Meguro-ku, Tokyo, 152-0003, JAPAN
TEL: +81-3-3791-4334
Open: 11:00 a.m.~5:00 p.m.
Closed: Every Tuesday and Wednesday