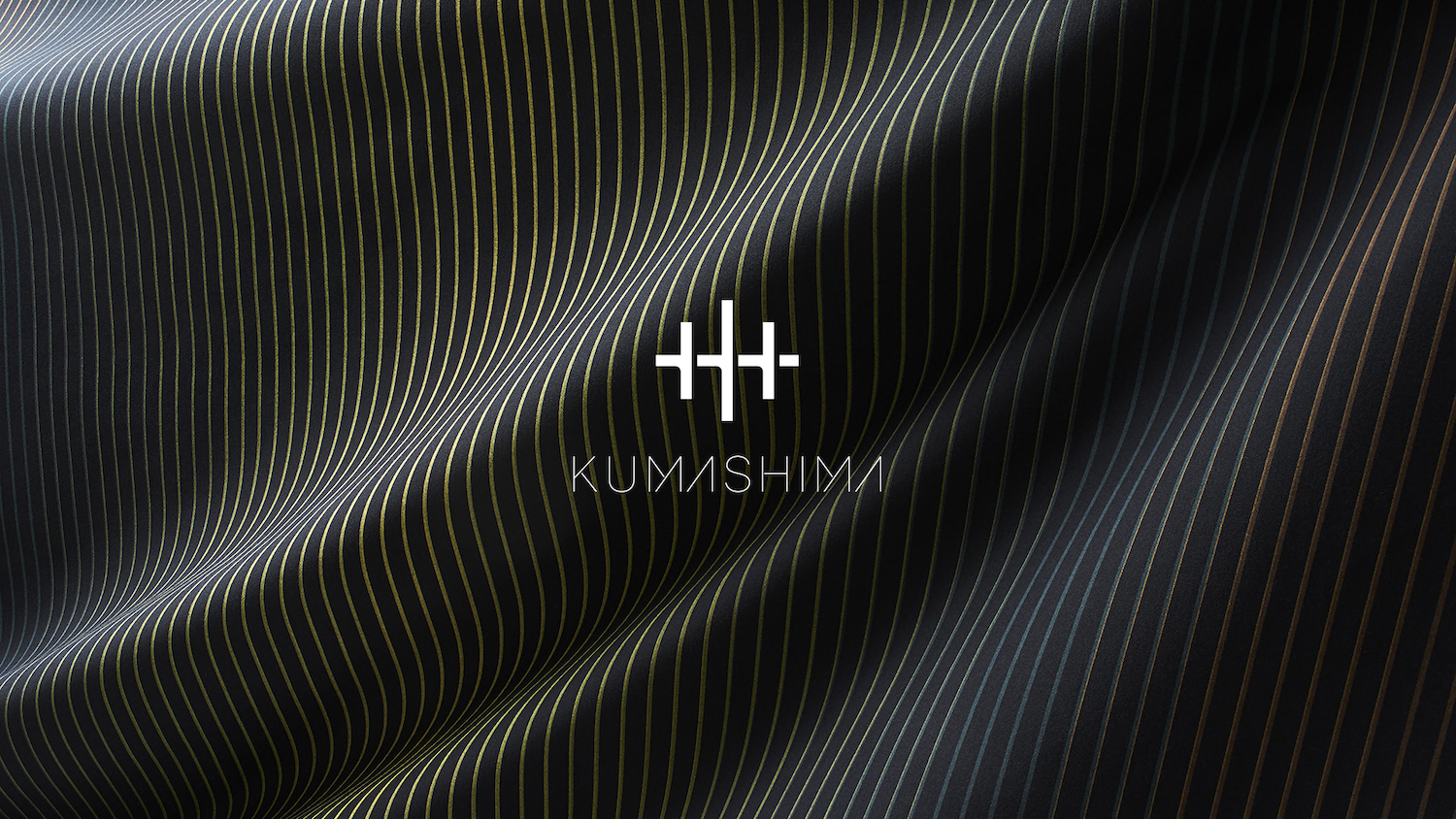 Mori Kougei's New Products "CLOCK" and "STAND" Add Color to Our Life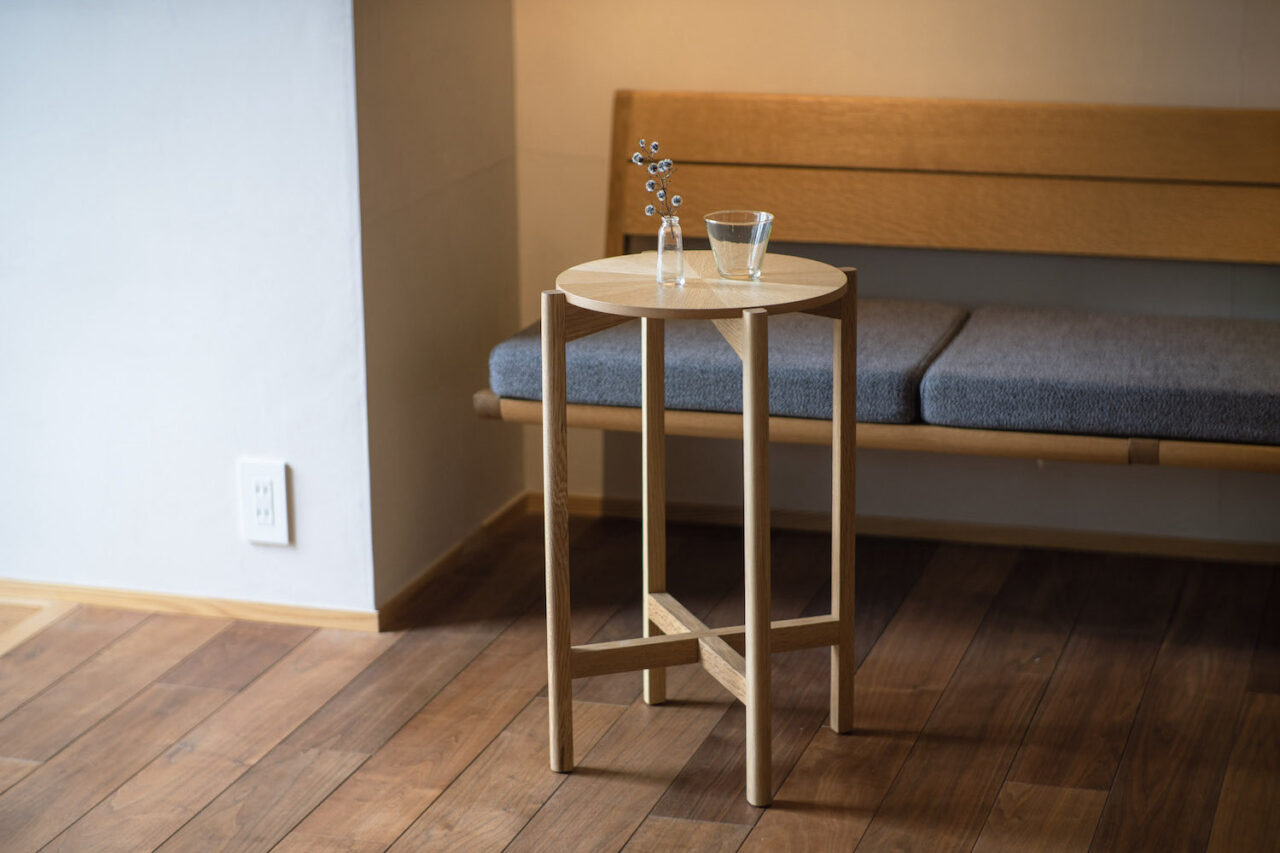 Mori Kougei specializes in "Tsuki-ita," a type of woodwork that involves pasting together thinly shaved paper-like veneers. Founded in 1953 in Tokushima Prefecture, Mori Kougei has since inherited the techniques and knowledge of wood and has been planning home interiors, and manufacturing and selling wooden furniture and crafts. They specialize in laminating and combining wood, making use of the beautiful wood grains from the art of nature. Following the popular tray "RAYS TRAY" that was launched in the year 2020 at the exhibition "Maison & Object" in Paris, France, the wall clock titled "CLOCK" and the side table titled "STAND" were newly released this year.
Both CLOCK and STAND come in two patterns, namely "Rays" and "Hoek". Rays is designed to seem like light is emitting from the center by joining triangular tsuki-ita in a radial pattern. Hoek, which means viewpoint or angle in Dutch, uses a technique called "wood inlay," in which deformed hexagonal tsuki-ita is geometrically combined by changing the direction of the wood grain. Both are made from the same species and color of tree, but its color changes depending on the angle of light and the direction you are viewing from, giving off an impression that it is shimmering.
Mori Kougei sources many kinds of wood from all over the world. CLOCK can be selected from two colors – Japanese oak, which has a unique shine due to its grains, the tissue delivering nutrients to the tree, being presented in contrast from the wood grains and Indigo-dyed, dyed by a natural and traditional dyeing method called hakko-date, using the indigo plant that is grown in Tokushima Prefecture. Ebony tsuki-ita is also used for the clock hands. For STANDS, in addition to Japanese oak and Indigo-dyed, Walnut is also available, and is considered one of the world's three most precious wood due to the beauty of its wood grain.
Each product has a simple design that brings out the individuality of the wood. Believing that living with trees enriches our minds, Mori Kougei continues to create products that bring a peace of mind to our lives. Let's include beautiful everyday tools into our daily life.
■ Product information
"CLOCK"
Rays / Japanese oak
Rays / Japanese oak (Indigo-dyed)
Hoek / Japanese oak
Hoek / Japanese oak (Indigo-dyed)
Size: Φ280 mm, Face 9 mm, Depth 42 mm
Material: Natural wood veneer Finish: Oil finish
Movement: QUARTZ(Manufactured by Young Town) CE certified
"STAND"
Rays / Japanese oak
Rays / Japanese oak (Indigo-dyed)
Rays / Walnut
Hoek / Japanese oak
Hoek / Japanese oak (Indigo-dyed)
Hoek / Walnut
Size: Depth 402 × Width 402 × Height 600 mm
Top panel: Urethane clear coating   Others: Oil finish
■ Contact
Mori Kougei
3-5-34, Suehiro, Tokushima-city, Tokushima Prefecture 770-0866 Japan
TEL: +81-88-653-7518
EMAIL: info@mori-kougei.com
URL: https://mori-kougei.com/
Online Store: https://shop.mori-kougei.com/