Eiko Tanaka
田中 瑛子
Woodturner, Lacquer Artist • 1983 –
A lacquer artist and woodturner based in Kaga City, Ishikawa Prefecture. Eiko studied under Torao Nakashima and handles all aspects of the work by herself, from wood turning to lacquer painting. With her unique sensibility, she creates beautiful works that capture the dual nature of phenomena.
BASED IN

Kaga, Ishikawa Prefecture

WEB SITE
POINT OF VIEW
It is probably Eiko Tanaka's instinct to bring out the personality of each tree. Exquisitely painted lacquer has brought new life to the chestnut wood. The attractiveness of curves by skillful wood turning also extends over the wood, creating a stunning view of the world.
EXHIBITION
"Until Dawn" Lacquer Art Exhibition of Eiko Tanaka
Date: 10th (Fri) December – 25th (Sat) December 2021
10:00 a.m. – 6:30 p.m. *Closed on Sundays and public holidays
Venue: HULS GALLERY TOKYO(Akasaka/Roppongi, Tokyo)
Dialogue with Artist: 17th (Fri) ,18th (Sat) all day, and 20th (Mon) December until 2:00 p.m.
* Please note that the event is subject to change or cancellation depending on the situation of COVID-19. Please check the gallery website for the latest information.
* An online event by Zoom to introduce the artist's atelier in Kaga is scheduled on the 15th December from 7:00 p.m.
Details will be announced on the gallery website and SNS.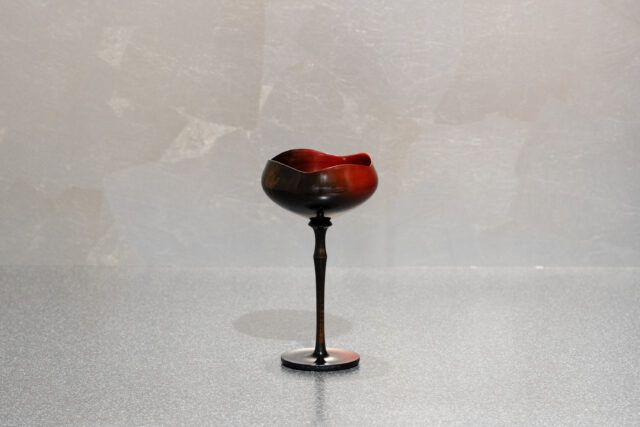 CRAFT ARTIST BIOGRAPHY
1983

Born in Aichi Prefecture, Japan.

2005

Graduated from Aichi University of Education, Molding Culture Course, Lacquer Arts.

2010

Graduated from Ishikawa Prefecture ground product wood turning technology training centre, Professional course.

2012

Became independent and established the studio "AKATOKI".

2013-

Exhibited in Tokyo, New York, Indonesia, Taiwan, Germany, Holland, Singapore and Thailand and also provided technical guidance in Columbia.