Eijiro Tokunaga
徳永 榮二郎
Ceramic Artist (Thrower) • 1977 –
Trained in Kyoto and inherited "Tokko Kiln" in Arita, Saga Prefecture as a thrower. His specialty is carbonized firing, using various clay and glazes to make ceramics.
BASED IN

Arita, Saga Prefecture

WEB SITE

Brand
POINT OF VIEW
The artist's work is a mirror of the person himself, and the work of Eijiro Tokunaga has all the pleasure, hesitation and sadness of life. This depiction of life is always moving and changing. The charm is inside of the vessels by Mr. Tokunaga.
EXHIBITION
"The Flowing Scenes of Seasons" – Exhibition of Eijiro Tokunaga
Date: 4th (Fri) – 19th (Sat) February, 2022
10:00 a.m. – 6:30 p.m. *Closed on Sundays and public holidays
Venue: HULS GALLERY TOKYO(Akasaka/Roppongi, Tokyo)
Online Dialogue with Artist: 4th (Fri) 2:00 p.m. – 5:00 p.m. & 5th (Sat) 2:00 p.m. – 5:00 p.m., February
* Please note that the event is subject to change or cancellation depending on the situation of COVID-19. Please check the gallery website or SNS for the latest information.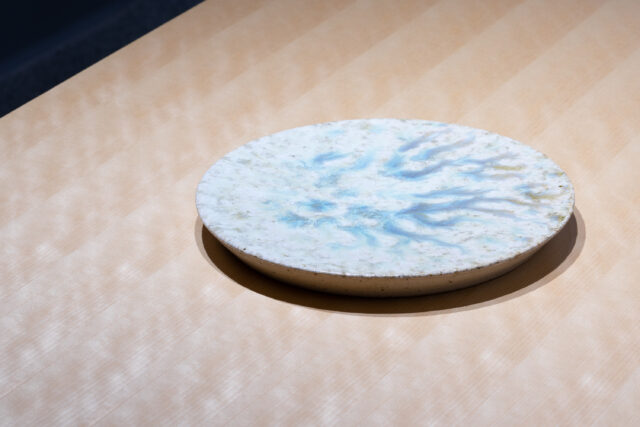 CRAFT ARTIST BIOGRAPHY
1977

Born in Arita, Saga Prefecture, Japan

1996

Graduated from Saga Prefectural Arita Technical High School, Ceramic course.

2000

Graduated from Kyoto Saga University of Arts, Ceramic Art.

2004

Graduated from Kyoto Potter Training School, Molding course.

2004

Studied under Hiroyuki Kitagawa at Pottery Yasaburo in Ide-cho, Tsuduki-gun, Kyoto.

2005

Became thrower at Tokko kiln.

2008

Solo exhibition at Nihonbashi Takashimaya, Tokyo. Thereafter exhibit every year.

2009

Solo exhibition at Shinjuku Takashimaya.

2013

Completed the project of Saga University "Human, Creation Karatsu".

2014

Participated the project of Saga Prefecture Professional Youth "NEW ARITA 400 (educe)".