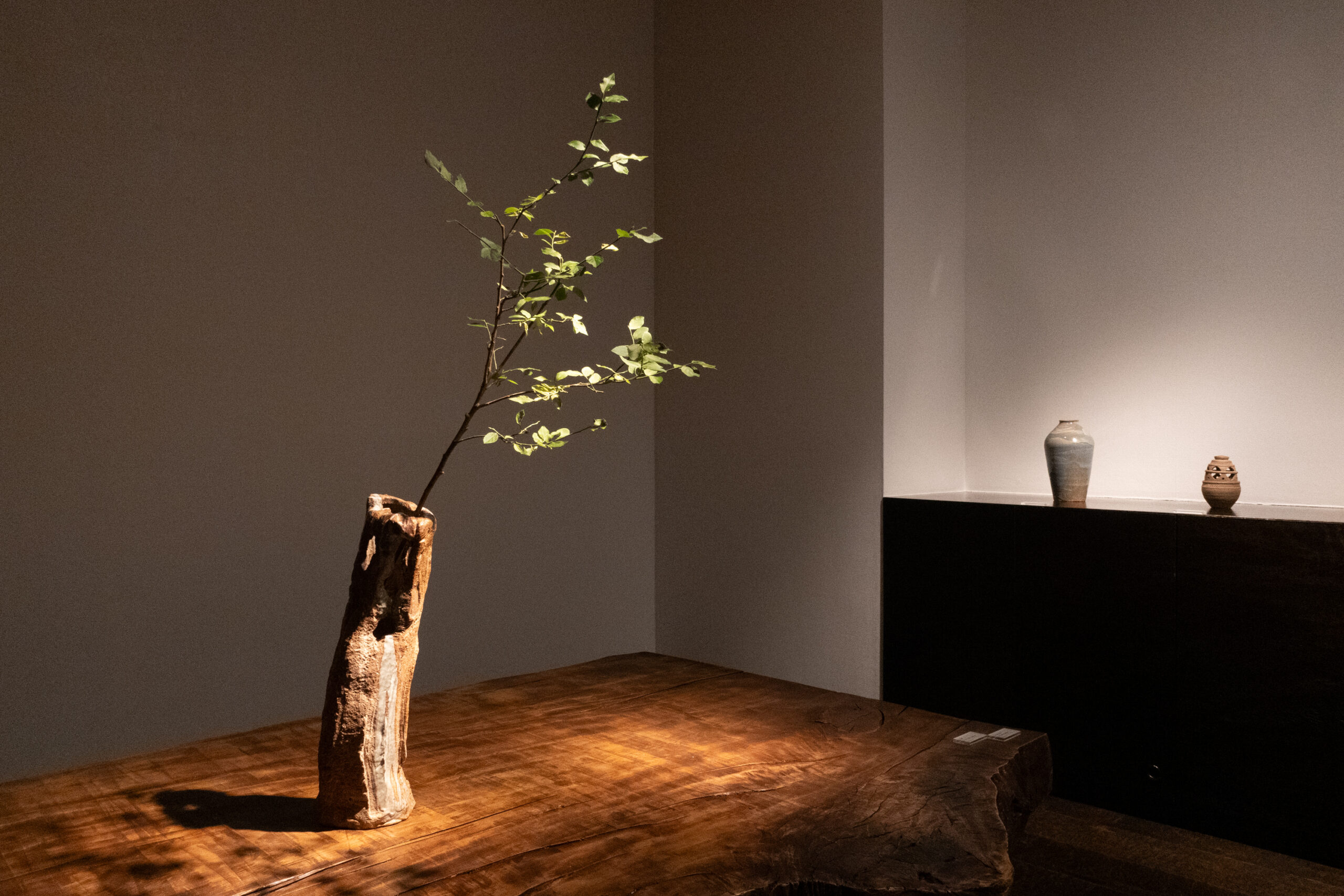 AD
Report on "Go Forward 2022 – The Future of '14P' Related to Porcelain Manufacturing"
We want Arita's craftsmanship to be more widely known. "Go Forward 2022 – The Future of '14P' Related to Porcelain Manufacturing," an exhibition and hands-on event driven by this desire of a group of people in the industry who go by the name "14P" to introduce this region where porcelain is made, was held from November 3 to 5, 2022.
NEXTRAD, the organizer of this event, is a team of fourteen young owners and next-generation porcelain makers in Imari and Arita, Saga Prefecture. This year's event, their second iteration after last year's, built on and refined the content of last year's event to make it even easier to understand. At the main venue, the porcelain production process, the fourteen kiln owners' specialties, and their efforts to create a sustainable production region were introduced, and a workshop was held on kintsugi, literally, "golden joinery," or the art of repairing broken pottery. A university student from Arita who visited the exhibition said with a smile, "Children in Arita make ceramics in their school classes. There is even a kiln at the elementary school. So it is as if all the children in Arita, including myself, have received a special education to become gifted potters. Even so, I have not had many opportunities to get a bird's eye view of the manufacturing process. There are many things I learned for the first time here, and I think it is an interesting exhibition."
In the Arita ware industry, there are still many products that are deemed not to meet specification due to iron powders or small pinholes, and are discarded or sold at a low price. Last year's exhibition on the Sustainable Development Goals (SDGs) was an experiment born from the question, "Is it really impossible to recognize a product with even a small amount of iron powder as a good product?" This time, however, the question was taken one step further and asked, "To what degree is that acceptable?" There are also ranks for out-of-specification products, which are categorized from A to D in descending order relative to specifications. When visitors were surveyed to determine whether their perception of acceptable ranks changed after viewing the panel display showing the current thinking of the production region with respect to environmental issues, the most common response was "A" before viewing the display, while after viewing the display, the most common response was "C." The results of the survey showed that people's tolerance for substandard products expanded when they learned about such issues in the production area.
The open studio event were also full of memorable moments. Kouyou Kiln, which was in charge of the second day of the event, is a small, family-run kiln that specializes in making products for home, focusing on hand-painted sometsuke (blue and white) porcelain. An experienced sometsuke painter said, "I adjust the density of gosu (cobalt blue pigment) based on intuition," to which participants voiced their admiration. The gas kiln was filled with products fired just two days before, and participants were able to try their hand at unloading the kiln. Yosuke Maeda, the owner of the Kouyou Kiln, touched on the problem of the decreasing number of base makers, tool makers, and others involved in Arita's craftsmanship, and said, "I am only able to do this work because of the support of many different people."
In the Arita ware industry, which is based on the participation of specialized craftsmen on each step, if the number of people involved in even a single process step were to decrease, the entire production area would be seriously affected. Koji Shimomura of Fukusengama says, "Ideally, we would like to create a virtuous cycle in which young people from Arita are engaged in local manufacturing. We recruit employees from outside the production area, and of course we take interns as well. However, when they start living in Arita, a number of them quit after two or three years because they feel a gap between what they imagined and what they expected in terms of work and environment. Life in the countryside is quite difficult. But if you are from Arita, at least the expectation gap in terms of the environment will be small," he says. It will be necessary to continue thinking about how to create an environment that is easy to work in for those who move to the area from outside, while first trying to reach out to more local young people.
On the third day of the event, an open studio event was held by Tokko Kiln, which produces tableware for commercial use. Tokko is a kiln that specializes in painting using tensha transfer techniques. The large workshop located along the riverside has a historical appearance, and its interior, which has been repeatedly expanded over time, is like a maze. Craftsmen were working earnestly at each step of the numerous production processes, including molding, underglaze tensha, glazing, firing, and overglaze tensha. The owner of the kiln, Hiroyuki Tokunaga, gave a detailed explanation to the participants. The participants were very interested and actively asked questions. The participants were also able to observe Eijiro Tokunaga, who is engaged in the production of earthenware, which is rare in Arita.
The open studio event at Tokko Kiln was attended by participants from abroad as well. Saga Prefecture and Arita have been implementing a program called "Creative Residency Arita" since 2016, promoting a residency-based creative project with the cooperation of the Royal Netherlands Embassy and a Dutch fund that supports creators. This program is designed to create opportunities for collaboration by inviting overseas creators to stay in Arita for three months to engage in creative activities with the support of highly skilled craftsmen and people in the ceramics industry. Afra Eisma, an artist from the Netherlands who was staying in Arita under this program at the time of the event, listened attentively to Tokunaga's talk. Vrolijk Remco, a local coordinator who accompanied Tokunaga, said, "There are only a few production areas and kilns like Arita overseas, and factories are almost never opened to the public. Even if there are, they often have a more touristic element. I think this open studio event was a valuable opportunity for visitors to see every detail of the entire porcelain manufacturing process."
This year's event has been ingeniously enhanced and improved throughout. In the post-pandemic world, expectations for inbound tourism are recovering, and beyond that, the potential of Arita ware industrial tourism and craft tourism is also being explored. We will continue to closely follow on NEXTRAD's activities that will open up the future of the production area called Arita.
Written by Kyoko Tsutsumi