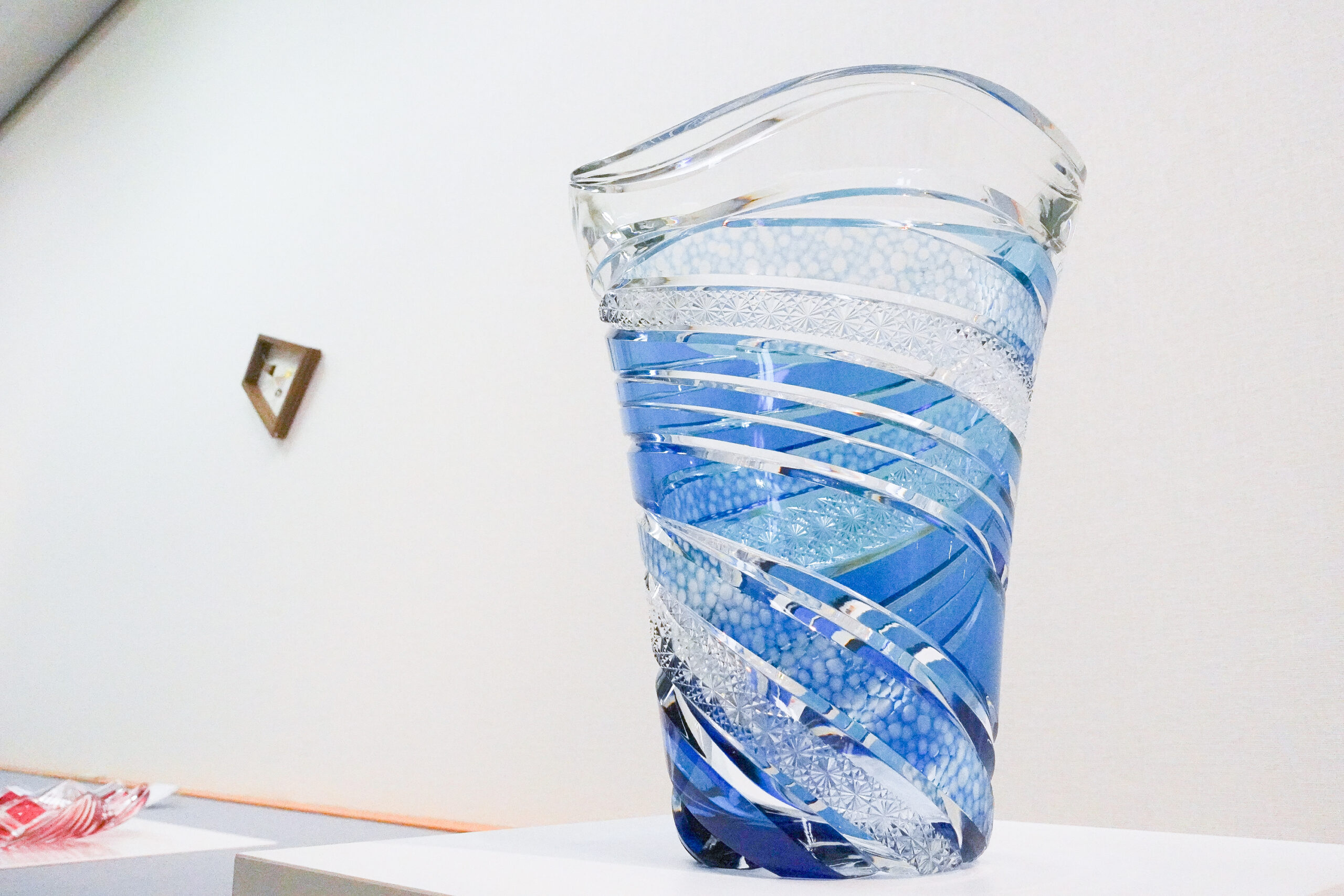 "ARITA×SOGETSU": Research Exhibition by Sogetsu School ikebana artists and Arita ware artisans
From December 14 to 18, 2021, the event "ARITA×SOGETSU Research Exhibition" was held at Sogetsu Kaikan in Akasaka, Tokyo, organized by the Ceramic Research Center of Saga University. The exhibition featured a total of 13 installations of ikebana, the Japanese art of flower arrangement, created by artists of the Sogetsu School of Ikebana. The flower vessels were developed by ARITA PLUS Co., Ltd., a joint venture among several Arita ware kilns, in collaboration with Sogetsu School ikebana artists. On December 15th, a gallery talk was held by Shinji Terauchi, the head of Riso Porcelain and the president of ARITA PLUS, and attended by many people including ikebana artists and people in the ceramic industry.
The works on display were designed by Sogetsu School ikebana artists Karyo Naito, Reibi Goto, and Kako Hirai and produced by porcelain artists Shinji Terauchi, Kozaburo Harada of Zuiho Kiln, Hiroyuki Tokunaga of Tokko Kiln, and Yoshiyasu Harada of Kichiemon Porcelain, all owners of some of the kilns that make up ARITA PLUS. Together, they had a series of meetings to design and produce these vessels for flowers. Shinji said that this was the first time for ARITA PLUS to attempt such a project. "Arita ware, which is usually used for tableware, tends to pursue thinness, but the ikebana artists of the Sogetsu School asked us to make it thicker. A thin vase lacks a sense of stability when flowers are arranged. In the case of works produced through haidei casting, if one tries to make it thicker, the mold absorbs too much water and becomes heavy, making it difficult to handle. Still, there were times when the pieces cracked while the base material was drying. It was difficult," he says. After a great deal of trial and error, the finished works are of a high level of quality. The outstanding techniques of Arita ware enabled the artists to create a variety of new expressions, and the flowers and vessels emerged in splendid harmony.
As the market for commercial tableware, the traditional mainstay of Arita ware, shrinks, this research project began with the aim of developing a market in a new field. "The relationship with the vessel makes the plant come alive. With this as a starting point, I hope that there will be more opportunities for porcelain as well as ceramics to be used as vessels for flower arrangement," said Akane Teshigahara, Iemoto (headmaster) of the Sogetsu School.
This project is the germ of a new art form that will illuminate the future of the ceramics industry, as both porcelain and ikebana artists explore new possibilities and inspire each other, and in the process open up new markets for Arita as a whole.