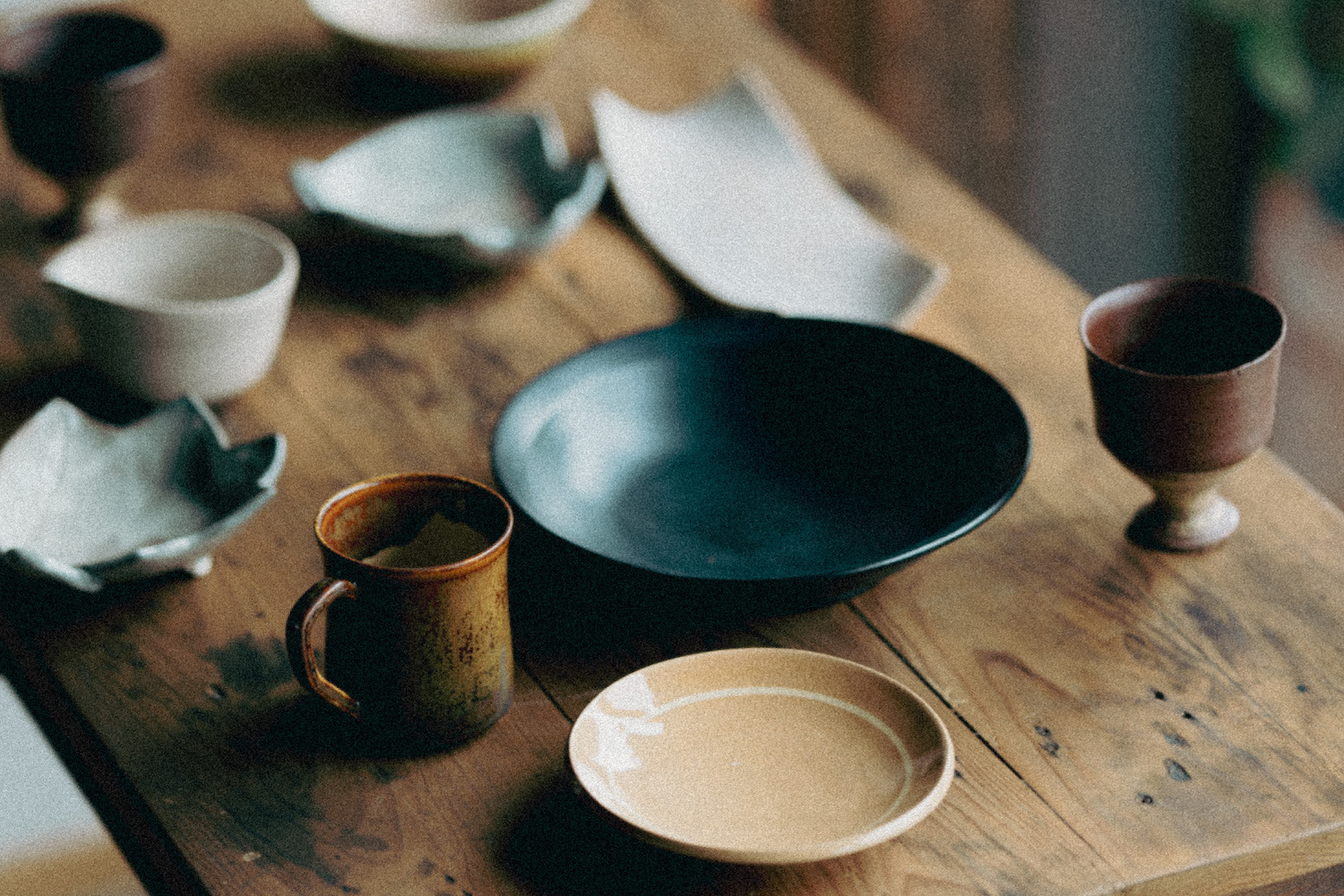 Experience Fukawa-hagi at Nagato Yumoto Onsen in "Utsuwa no Aki vol.04" Event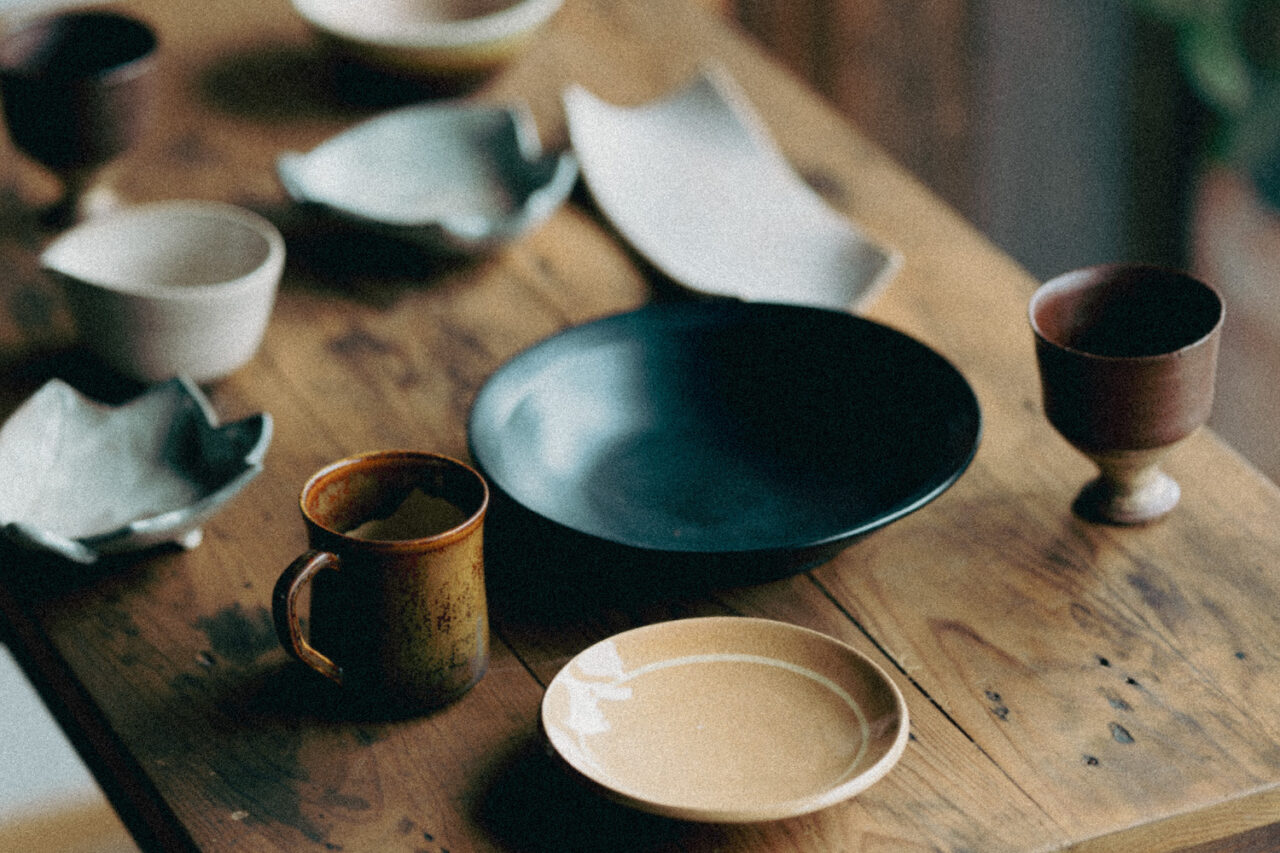 From September 16 to 25, 2023, the "Utsuwa no Aki (Pottery in Fall) vol.04" event will take place at Nagato Yumoto Onsen in Yamaguchi Prefecture. This event, which began in 2020, features eight artists from all five Fukawa kilns in the neighboring village of Sonose. It provides an opportunity to experience the traditions of Fukawa kilns and the culture of Hagi ware at a hot spring resort in the fall season. The main venue "Onto," a renovated hot spring facility since 2020, will exhibit works inspired by this year's theme, "Shugyo (Dawn in Fall)." These works are created using the traditional techniques and materials of Fukawa-hagi and are titled "Ake no Utsuwa (Vessel at Dawn)." At "Otozuredo," a gallery dedicated to Hagi ware, visitors can explore tea ware and objects d'art, as well as original goods and souvenirs. "cafe&pottery Oto" offers a wide range of everyday tableware for sale, including mugs and plates. As part of the special program, visitors can enjoy "Kawadoko Kissa," where the riverbed of Nagato Yumoto Onsen is transformed into a tea room, and artists personally prepare matcha, powdered green tea using Fukawa-hagi tea bowls. Additionally, gallery talks featuring Tohbe Tahara XIII and Zenemon Sakakura X are scheduled. Various planned events across the hot spring resort will allow visitors to experience Hagi ware, including nodate (open-air tea ceremony) using Fukawa-hagi tea bowls and craft gin or craft beer tastings – all complemented by artist-crafted pottery.
The history of Hagi ware dates back to the late 16th century. Fukawa kiln is said to have been established in 1657 as the official kiln of the Hagi domain, located in the present-day Sonose area of Fukawayumoto, Nagato-city, Yamaguchi Prefecture. Today, five kilns in the same lineage have continued the history of Fukawa-hagi pottery village for over 360 years. Nagato Yumoto Onsen, nestled in the neighboring mountains, has a history of approximately 600 years, making it the oldest in Yamaguchi Prefecture. With ongoing renovations, this hot spring resort has become a recent and prominent travel destination. It is an event where you to enjoy the charm of Hagi ware's rich history and hot springs, so be sure to take your time and savor the experience.
◾️ Five Fukawa-hagi klins and exhibited artists
Sakakura Shinbe-gama Kiln (Shinbe Sakakura XV, Masahiro Sakakura)
Sakakura Zenemon-gama Kiln (Zenemon Sakakura X)
Sakata Deika-gama Kiln (Sumiharu Sakata)
Shinjo Sukeemon-gama Kiln (Sadatsugu Shinjo XIV, Akihiro Shinjo)
Tahara Tohbe-gama Kiln (Tohbe Tahara XIII, Takao Tahara)
◾️ General information
"Utsuwa no Aki vol.04"
Dates: September 16 to 25, 2023
Venues: Nagato Yumoto Onsen, Onto / Otozuredo / cafe&pottery Oto
Official website: https://fukawahagi.jp/utsuwanoaki2023
*Please note that advance reservations may be required for participation for some events. Please check the official website for further details.