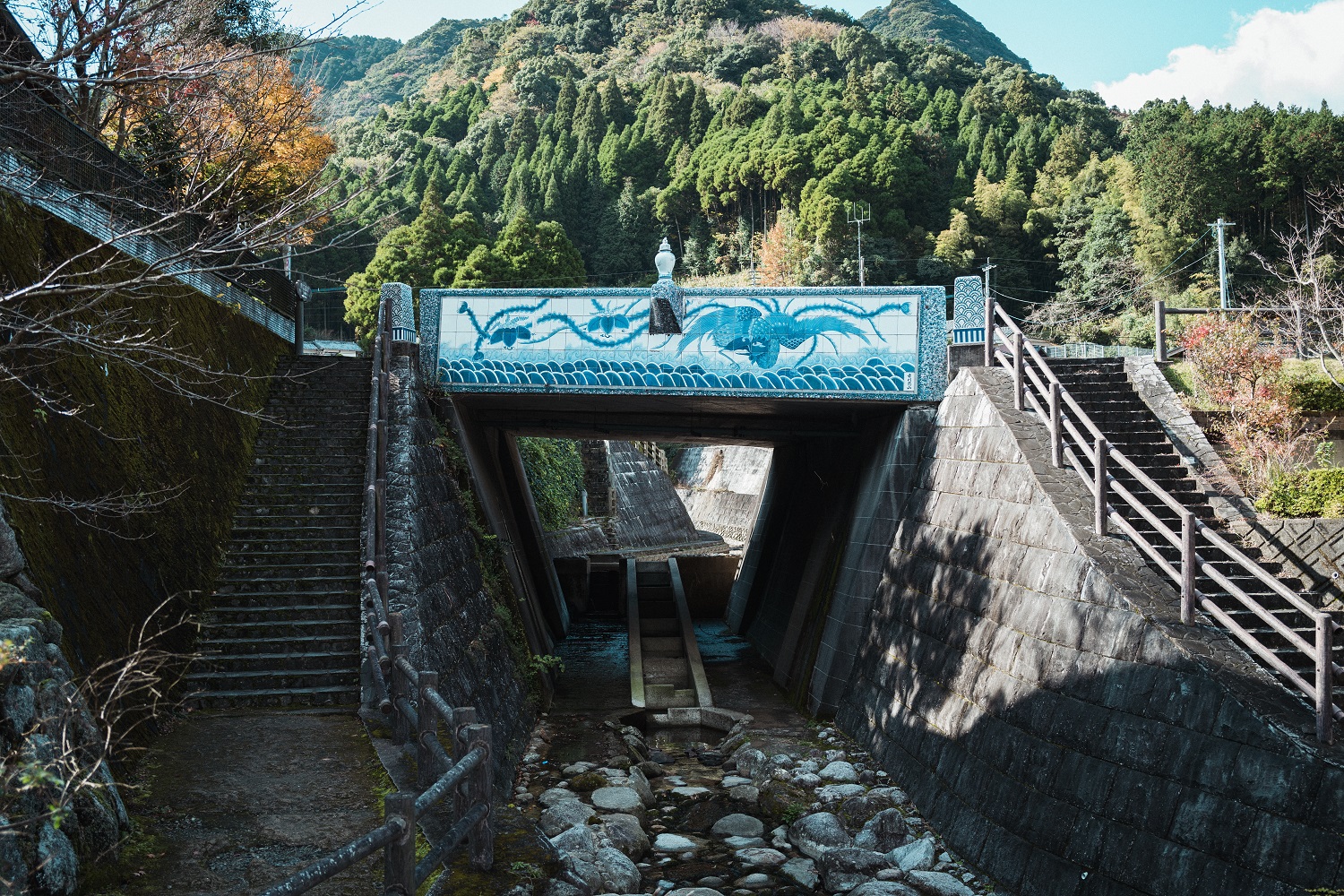 Preface: "Beautiful crafts, rooted in the land"
Japanese crafts are beautiful. Sometsuke plates drawn with gosu pigment, bowls made up of many layers of lacquer, light-colored textiles dyed with the natural kusaki-zome technique, and one-of-a-kind yakishime style vases with unpredictable yohen effects that emerge during firing. These crafts are not only beautiful in form and design, but also function as tools, each embedded with the aesthetic sensibilities of daily life of various regions in Japan. Unlike the appreciation of art in the form of paintings and sculptures, the beauty of crafts lies in the way they are touched and used in everyday life, a value that has not diminished even today.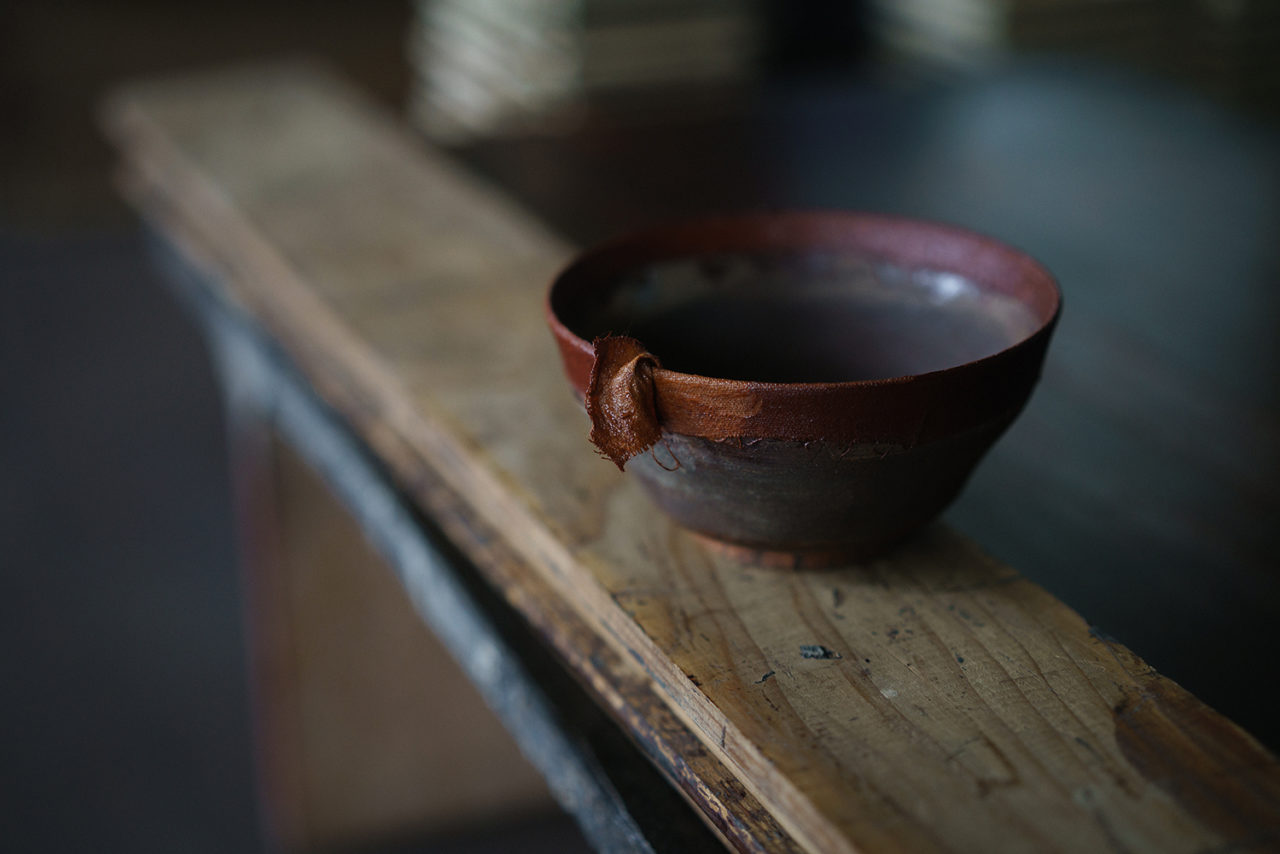 Crafts rooted in the land
Originally, crafts were to be not only beautiful everyday tools, but also a reflection of the local climate and the lifestyles of the people living there. In the past, Japan was a country where people lived by the sea and in the mountains, each with its own lifestyle, and everything made in the local area was a craft unique to that region. Today, there are many crafts that do not belong to any one such "production region," and while each still has its own appeal, in order for crafts to continue to develop as an industry, it is critical that the identity of each production region continue to be consciously enhanced.
If things made by hand are not rooted in the land, but only by human wisdom and skill without regard for place, it is more difficult to distinguish them from art or industrial products. Many modern industrial products are environmentally friendly, and beautiful and functional tools can be found in many places. If we only consider whether the work is done by hand or by machine, crafts production may involve machines to some extent, and industrial products may also turn out slightly different from one another, depending on the subtle sensitivities of the workers. In this way, what makes a modern craft a craft is not only whether or not it is handmade, but also how beautifully it reflects the local climate and lifestyle. This is where the unique beauty of crafts lies.
When you hold a crafted object in your hand, what and how do you find it beautiful? As with works of art, this is deeply connected to the personal experiences and aesthetic sensibilities of its viewer or user. However, what can be said in common in this day and age is that modern urban life can be lived without relying on crafts, and those who deliberately seek them out are searching for some kind of more unique quality in their daily lives. I prefer crafts that evince a good feel for the material and evoke nature through their touch, and such a trend is gaining momentum internationally. I believe that the more people live in the city, the more tired they are of the daily busyness and information overload, and the more likely they are to seek a life in harmony with nature through crafts. If crafts are to play such a role in the future, it is important to know what kind of place each craft comes from. With its four seasons and diverse topography, Japan is likely to emerge as a great source for such diverse and unique crafts.
What we want to share across oceans
Kogei Standard is a media outlet started with a hope to promote the idea of "Kogei" internationally. We want people living abroad to gain a feeling for Japanese crafts through the word "Kogei," which is different from both "craft" and "art." This desire remains unchanged to this day. Soetsu Yanagi, who coined the term "Mingei," shed new light on the path of crafts with his word. What we are aiming to do through this website is to illuminate new paths of crafts across the sea, not only for the sake of individual craftsmen, but also as a daily reminder for people living in cosmopolitan cities. That is my hope.
In the pursuit of economic growth, the international community has primarily sought out locations suitable for mass production. Products designed in developed countries are mass-produced in developing countries and then dispersed elsewhere. In today's internationalized society, where all countries are urbanized and homogenized with uniform products, the unique culture of each region is unlikely to grow, and may even decline. Japanese crafts will not have a bright future if they continue to rest on a focus on "tradition." In Japan, various people are beginning to realize the charm of local regions and are taking action to promote them to the world, but due to the effects of the coronavirus pandemic, unfortunately not much progress has been made. From now on the international community, both in Japan and beyond, should shine a light on not only what each region can do but also what can only be done in each region, and move toward respecting and enhancing each. Not only will this mean casting an eye to the local resources and natural environment of each region, but in doing so will also be a step toward building a sustainable society for the next generation.
This series, entitled "The Path of Japanese Crafts," will consider the role and potential of Japanese crafts in the international community. The series will consist of two parts, the first of which will introduce Japanese aesthetic sensibilities. We would like to introduce aesthetic senses such as "wabi-sabi" and "yohaku" or "empty space," which are important for a deeper appreciation of Japanese crafts. In the second part, I will introduce various perspectives on the future of crafts, focusing on social issues such as climate change and the widening wage gap. I would like to continue writing this series of columns as I daily receive new insights from the world of "Kogei."